'The Lego Movie' Was Robbed at the Globes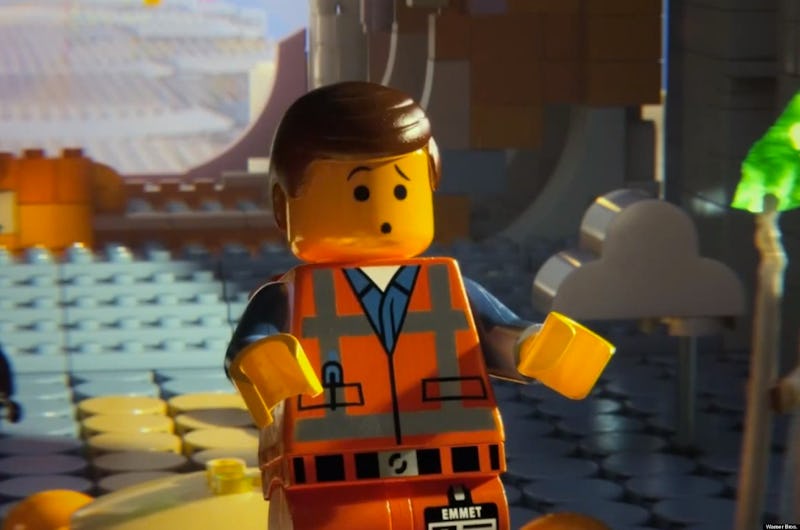 Twitter becomes outraged as a group pretty frequently. Often whatever various accounts are tweeting about in all caps surrounded by hashtags is something I couldn't care less about, but on Sunday night, I was right there at the forefront of the online battle, ready to fight for justice. Why? Because The Lego Movie was robbed at the Golden Globes, losing Best Animated Motion Picture to How To Train Your Dragon 2. A SEQUEL! An animated sequel that is not Toy Story beat The Lego Movie for an award and I will never be OK with this.
If you're surprised that the Best Animated Motion Picture category is the one causing the most uproar, you obviously didn't see The Lego Movie. From the all-star voice cast to the relatable storylines (yes, as portrayed by Legos) to the heartbreaking twist, the animated film exceeded all expectations to become one of the most entertaining films of the year. Currently, The Lego Movie has a 96 percent score on Rotten Tomatoes, just beating How To Train Your Dragon 2 's 92 percent.
But that doesn't really matter, here's how the Hollywood Foreign Press Association should have chosen the winner: Which animated movie had Will Arnett deliver the best Batman performance in cinematic history? Um yeah, that'd be The Lego Movie. Like I said, I'm not the only person up in arms about the Golden Globes' snub, here's what fellow fans had to say.
Stupid dragons! I hope the Lego company never makes a single dragon toy again in protest. Am I being dramatic? Maybe, but this is a very emotional night and I need some time to calm down. Now excuse me while I go cry and listen to "Everything Is Awesome" on repeat.