You Can See 'Selma' For Free If You're A Student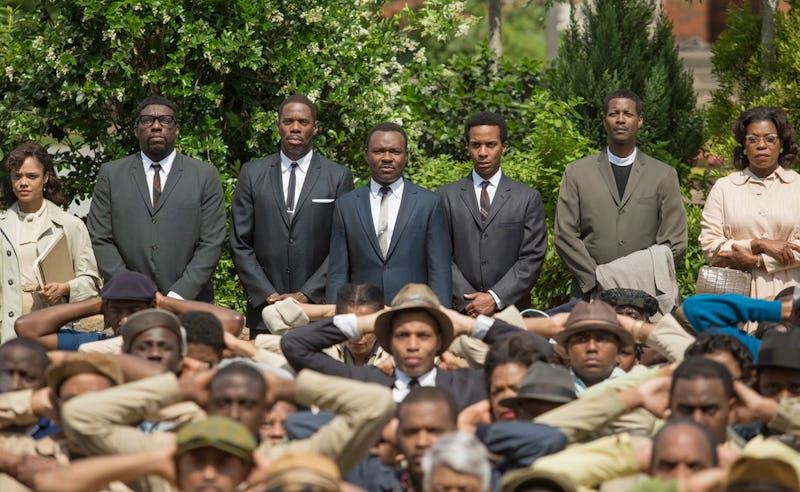 Are you a student? Do you know a student? Congratulations! That's good for your brain and probably good for the world. It also means you (or they) can see Selma for free. And yes, you should most definitely follow up on this offer. Selma's free screenings for students in 7th, 8th, and 9th grade started as being only for those in New York City — which is super great, and super important, but also only New York City. Now, though, Entertainment Weekly is reporting that this opportunity has been expanded to not one but eight addition cities. If you live in or near one of them and qualify, I highly encourage you to take advantage of this. Selma's 1) an important historical film, 2) directed by a woman (which is annoyingly rare), and 3) far too relevant to today.
According to the official website:
In an unprecedented effort led by a team of African-American business leaders in New York, organizations across the U.S. coordinated a massive national campaign to find African-American business leaders to underwrite free admission to the Golden Globe-nominated film Selma for students around the country.
This is pretty damn cool.
Here are the cities (and one state) offering free Selma tickets to students:
Boston, MA
Nashville, TN
New Jersey (Just...the entire state, I think?)
Philadelphia, PA
San Francisco
Sarasota, FL
Westchester, NY
The official site (which you should visit if this is even remotely near you, and you're a student) says that even more cities will be added to the list come Jan. 14. The program begins Monday, Jan. 12 and runs through Martin Luther King Jr. Day January 19 — or at least until they run out of tickets. Which is why you should check it out fast.