'Penny Dreadful' Gets a New Season 2 Trailer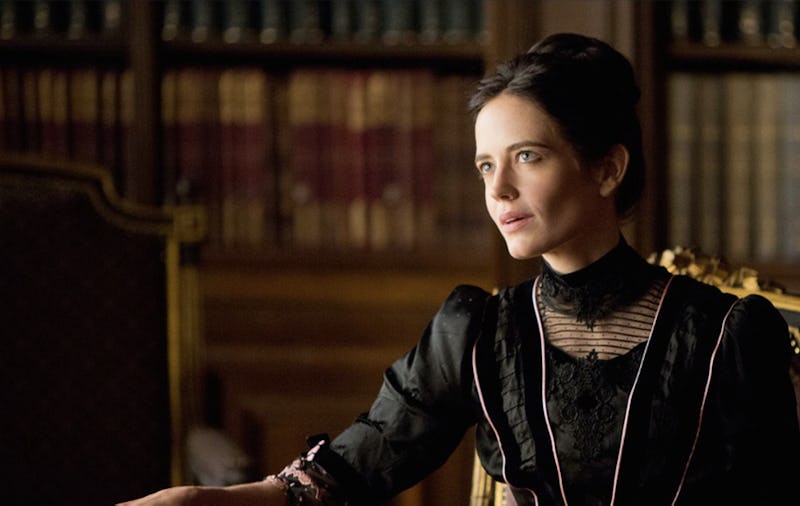 Those of you looking to quench your horror thirst this week will be happy to learn that Penny Dreadful 's Season 2 trailer is ALIIIIIVE on the internet and looks to be just as terrifying as Season 1 — if not more so (which, let's face it, is really saying something). Of course, all of your old favorites will return, including Eva Green's Vanessa Ives, Josh Hartnett's Ethan Chandler, and Reeve Carney's Dorian Gray, who look to be just as haunted as we last saw them. However, the Victorian horror series will also bring less established characters to the forefront, such as Helen McCrory's Madame Kali, who was only seen briefly throughout the first season.
Now, the mysterious spiritualist is featured rather prominently throughout the clip, enjoying a cigarette and bathing in a huge tub of blood, as one does. (Perhaps it's good for the skin?) Suffice to say, she's already proving to make a great new Big Bad for the coming season, which Showtime reveals will begin airing on April 26 at 10 p.m. (ET). But just in case you aren't quite convinced Season 2 will match up to the show's legendary fear factor, allow Vanessa's parting words in the promo to help paint the full (and bloody) picture: "When Lucifer fell, he did not fall alone." Bring on the nightmares, Showtime!
Check out the two-plus minute trailer below and get ready to feel dreadfully excited (and downright terrified):
Images: Showtime