Is 'Empire' Star Bryshere Gray Single?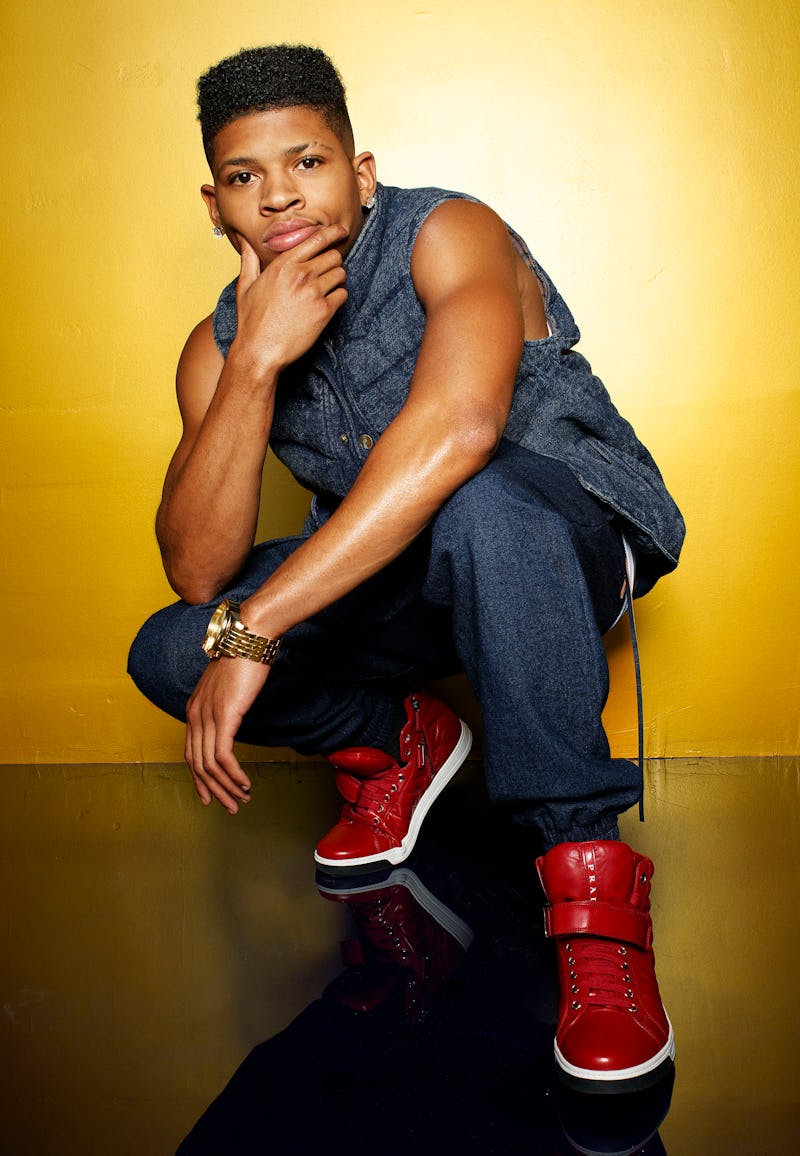 Bryshere Gray, one of the stars of the new FOX musical drama, Empire, has pretty much everything. He's got thousands of Twitter and Instagram followers, and is living the life of a music and TV star. But does Bryshere Gray, who plays Empire' s Hakeem, have a girlfriend? That doesn't seem to be the case, unless he's keeping it very under wraps. I mean, if he does have a secret girlfriend, it seems like they must be jumping through more hoops than just having a normal relationship. Because he's wrapped up in the whirlwind of playing a character on a hit show in his very first onscreen role, in addition to continuing to work on his musical career. That's crazy enough, even without a significant other to contend with. Plus, every day or two he's on a new red carpet or a new event, so he must be traveling constantly — not the easiest way to maintain a steady relationship.
On screen, Gray is a bit of a player. In every scene Hakeem is eyeing a different lady, whether he's at the club, a party, or getting a haircut. And while he's the baby of the family, so you can't blame him for being a little immature, he'll have to grow up a lot and stop staring at girls if Lucious is going to successfully groom him into the heir of Empire Entertainment. And Hakeem may be Lucious' best option, since he doesn't like that the eldest Lyon, Andre, is so business-minded and does not accept his youngest son Jamal because he's gay.
But Hakeem and Gray aren't all that similar, something that Yazz (Gray's rap alias) is more than aware of. In an interview on the red carpet at the Empire premiere, he explained how his parents were not connected within the music industry whatsoever, and that he had to make his own career.
And Gray definitely has a better relationship with his mother than his Empire counterpart does. Hakeem mistreated his mom by disrespecting her and calling her a b***h — right to her face. She may have just gotten out of prison half a day earlier, but she's still his mom, and if that's how Hakeem treats women, I hope the character doesn't enter a relationship any time soon. But, no worries, this Instagram from Gray makes it clear that he has nothing but love for his mom in real life.
In upcoming episodes, Macy Gray will guest star as a much older woman who starts a secret romance with Hakeem. But for now, Bryshere Gray seems to living the single life. I'm sure, however, that he has plenty of new fans who would love to change that.
Did you miss any of Hakeem's relationship drama on Empire's first season? Catch up with Bustle's Season 1 drunk recap here:
Image: Michael Lavine/FOX