How To Help 2015 Be The Year Of Marriage Equality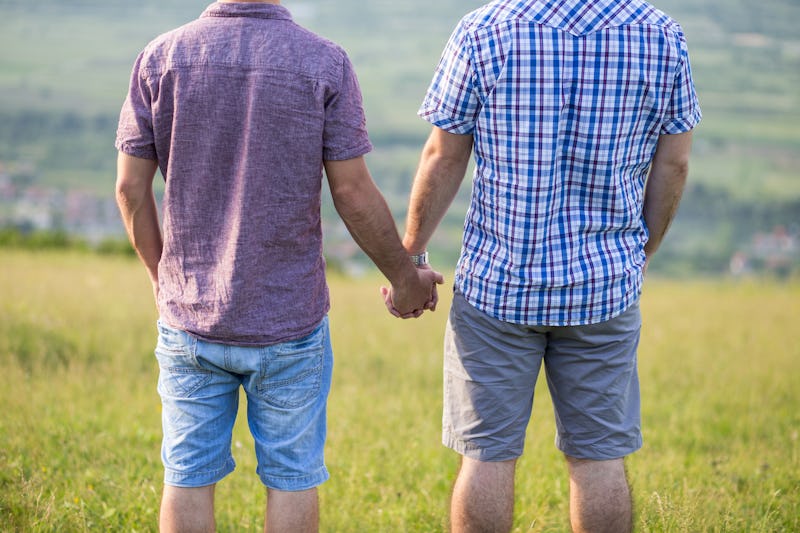 2015 is looking to be a big year for same-sex marriage. Just this Monday, a judge struck down South Dakota's same-sex marriage ban. This week, the Supreme Court will consider four cases on same-sex marriage bans in Kentucky, Michigan, Ohio, and Tennessee. Hopefully this attention to same-sex marriage at the beginning of the year is a good sign for people across the country finally getting basic human rights.
There are currently 36 states with legal same-sex marriage and 14 states that have a ban on same-sex marriage (although those numbers are probably 37 and 13 now, respectively). As we wait to see the what happens with the four cases this Friday, what can be done help turn the tide for states such as North Dakota, Louisiana, and Texas? Since some of the challengers of same-sex marriage bans are represented by organizations focused on legalizing same-sex marriage across the US, these organizations are a great option for those looking to help.
The organization is all about ending the exclusion of same-sex couples from marriage. Freedom to Marry has a strategy, called the Roadmap to Victory, that outlines out their plan to ultimately end marriage discrimination. Here's how you can support Freedom to Marry:
Don't be confused by the organization's name. While they do place an emphasis on the L in the LGBT, they're focused on advancing LGBT equality, and that includes marriage equality.
GLAD is a non-profit that works to aid people who are discriminated against based on sexual orientation and gender identity and expression.
Images: Fotolia; Getty Images