9 Things Kim Kardashian Has Said She's Obsessed with from Changing Diapers to Murders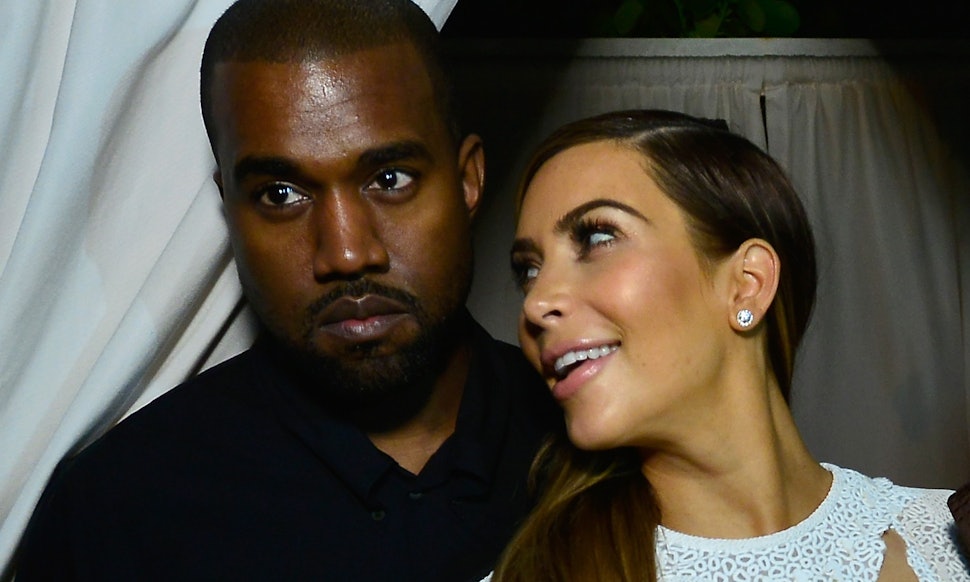 Eugene Gologursky/Getty Images Entertainment/Getty Images
I don't want to burst Kanye West's bubble, but he's not the only thing Kim Kardashian is really, really into. After sharing with the January 2015 issue of Vogue Australia that she and hubby Kanye West are "kind of obsessed with each other" and their growing family, I noticed that the reality star has a history of speaking overzealously about many things. Let's take a look at all of the random things Kim Kardashian has shared she's been "obsessed" with, from barbecue ribs to murders to Johnny Depp.
Selfies
Well, this one is probably the most obvious because it's Kim Kardashian. This is the girl who plans to publish an ENTIRE book of her selfies. Her family is well aware of the fact that Kim loves selfies with Momma Kris confronting her about it on their Thailand trip and saying she was "obsessed" for needing 1200 photos. Yeah, that's a lot.
Image: kimkardashian/Instagram
Phone Apps
So, remember the photo that "broke the Internet?" There was actually an article attached to it with many interesting tidbits about Kardashian's life. At one point she tells the interviewer that she is "obsessed with apps" but, when he asked her to name some, she only said that she liked "all different apps." I'm going to guess she's only obsessed with her app, Kim Kardashian: Hollywood. You know, the one that was projected to make her around $85 million.
Image: kimkardashian/Instagram
Waist Training
Her out of this world proportions pretty much say all you need to know about what she feels on waist training. On her Instagram post, she captioned the selfie, "I'm really obsessed with waist training!" Well, there you have it.
Image: kimkardashian /Instagram
Ribs
Is there a connection with London and ribs that I've missed? Well, Kardashian is apparently very obsessed with them whenever she goes to London, telling Us Weekly, "Every time I come to London, I have an obsession with ribs. Like, last night we were rushing to get to Hakkasan after the awards and we just sat and ate so many ribs … It's my favorite thing to do when I'm in London. And it's low carb. I'm obsessed with ribs."
Laser Hair Removal
It's no secret that Kardashian likes to take care of herself, and that definitely includes the removal of body hair. In her explanation to Allure magazine, she tells them, "I am Armenian, so of course I am obsessed with laser hair removal! Arms, bikini, legs, underarms… my entire body is hairless."
Johnny Depp
Sounds like Kim Kardashian and Johnny Depp actually do have some things in common! She told Marie Clare about her crush on Johnny Depp when she was growing up, saying, "Kourtney and I actually shared a room together at one point growing up too. I loved Johnny Depp, I was obsessed with him, and she was really into Leonardo DiCaprio, so we had cutouts of them on our wall next to our Michael Jackson posters."
Murders?
Hmm, OK so this was is a littler creepy out of context, but if you're into any crime or forensics shows, you can relate. When asked by London's Time Out what she would do if she wasn't an entertainer, Kardashian said, "I would love to be a forensic investigator. I've literally asked attorneys to intern on a case, a big murder trial. I know I can help solve it… I'm obsessed with murders. I don't really understand why someone would kill someone. I just feel so sad for people."
Image: kimkardashian/Instagram
Changing Diapers
Her Family
Kardashian also told Paper magazine in her now infamous cover story that she and her family are all "kind of obsessed with each other." Really? We couldn't tell!