Christy McGinity Gets It Done on and Off Screen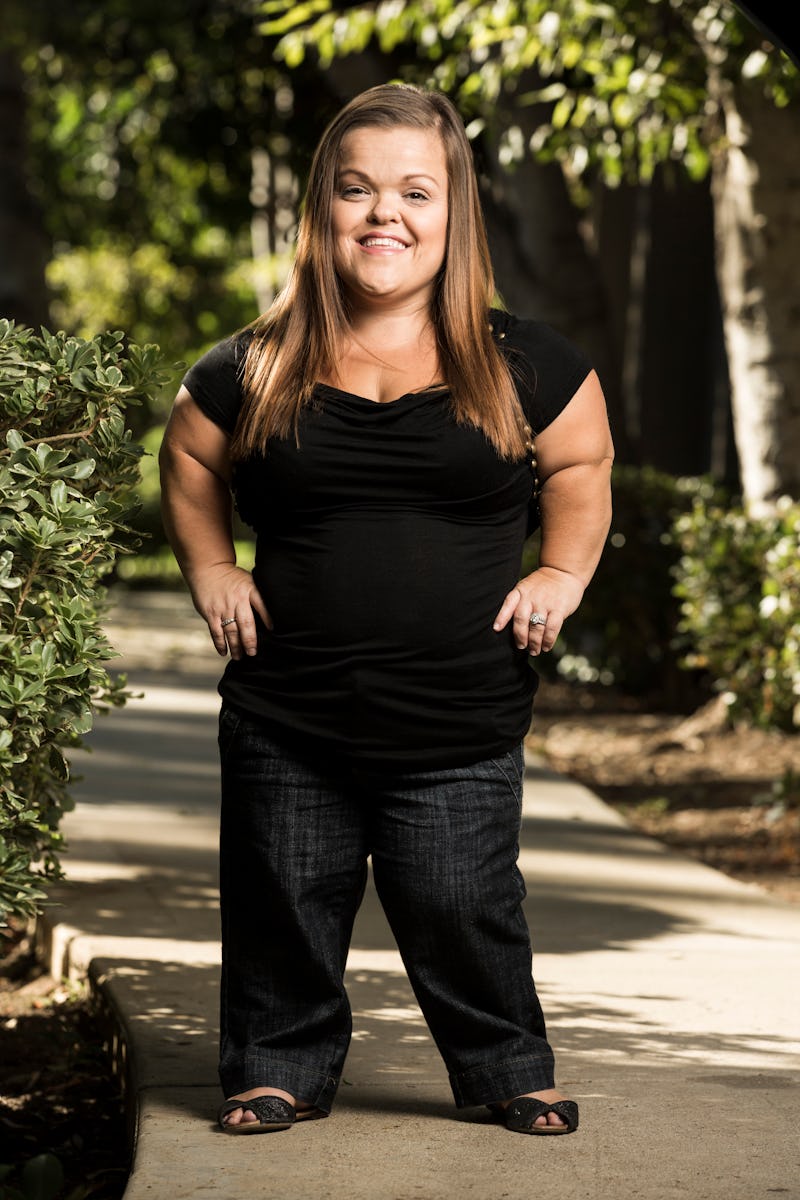 Based on what fans have already seen on the Lifetime reality series, it should come as no surprise to learn that Little Women: LA star Christy McGinity Gibel is a successful actress. How could she not be? Christy always seems determined to get what she wants, no matter what may stand in her way. Even when her husband Todd said he didn't want to buy that tiny baby onesie, Christy just bought one anyway. Better to beg for forgiveness than ask for permission, that's the McGinity credo, and she certainly has taken that to heart in everything she's done on the show, whether it was to hijack a Vegas trip for a shotgun wedding, or call off that wedding because she realized she didn't want to get married to the love of her life in flip flops.
Like most of the other stars of Little Women: LA, Christy works in the entertainment industry. She's an actress and stand-in for child actors on Hollywood sets. She's actually had a few high profile roles, most notably in 2002's Death to Smoochy. You can see her in the clip from the movie below as one of the background dancers behind Robin Williams.
But mostly, Christy's had the non-glamorous career of a working actor. That is, until she started appearing on Little Women: LA, because she was born to be a reality TV star. Absolutely. Christy and Todd (#TeamChristyandTodd) frequently appear around Los Angeles to lend their support to a few charities. So you can add "personal appearances" to her list of career skills. And you have to remember, she's been sober for five years (I'm Team Christy on that one, I don't really believe Terra), so it's not like she has the buffer of a few glasses of wine to keep her in her comfort zone, either. She just charms and relates to people with the force of her personality.
Christy has also worked as a financial advisor, so unlike many actors, she must rarely worry about paying the bills. She's also working to become a mother for the third time, as she'd like to have her first child with her new husband. I guess she and Todd can probably be assured that a new addition to their family isn't going to cause economic strife. Financial know how is another valuable skill.
Even though it's not like Christy is always talking about her career on Little Women: LA, she's uniquely accomplished in that she's taken everything great about her personality and turned it into a part of her job. Her fearlessness and lack of embarrassment have made her a great actor, while her practicality and bluntness must have made her valuable in the finance world. And all of her determined, single-minded kookiness works perfectly for her newfound calling as a reality star... as well as her love for drama, of course. It makes for great TV!
Images: Zach Dilgard/Lifetime, Giphy