We're Not In 'Twilight' Anymore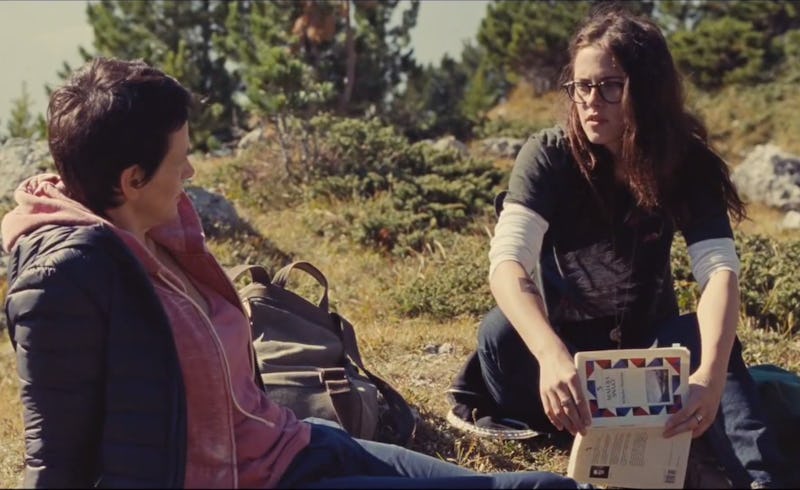 The post-Twilight career of Kristen Stewart has always been fascinating to me. Prior to the teen vampire phenomenon, Stewart was mainly known as a child star and an indie actress thanks to roles in films like Panic Room, Speak, and In the Land of Women; after Twilight upturned her life she largely returned to the indie world, with the exception of roles like Snow White & the Huntsman. She was pigeon-holed by those years as Bella, but I'm always interested in seeing how far she can branch out. And Clouds Of Sils Maria certainly seems like another mature move from the star. That she's starring with two other women whose careers intrigue me doesn't hurt my own interest in the new trailer.
The premise of Clouds Of Sils Maria promises a lot of heavy lifting for its three central women. The lowdown, from Slashfilm:
Juliette Binoche, Kristen Stewart, and Chloë Grace Moretz light up this scintillating showbiz drama from acclaimed director Olivier Assayas (Carlos). When she's cast as the older lover in a romantic lesbian drama opposite an upstart young starlet (Moretz), an established middle-aged actress (Binoche) is overcome with personal insecurities and professional jealousies—all while sexual tension simmers between her and her personal assistant (Stewart). A bewitching tale of backstage rivalry, Clouds of Sils Maria is propelled by tour-de-force performances from three actresses at the top of their game.
The film premiered almost a year ago at Cannes, and it's certainly caught my interest. A flirtation between Stewart and Binoche? Moretz as a trainwreck of a young starlet throwing shade? Yes, please. A film that centers entirely on three women? Yes, please. From the cast to that twisty plot, this movie's got me sold.
Clouds Of Sils Maria hits US theaters April 10. You can see the newest trailer and a previous one below.
Image: IFC Films/Youtube