What's Ashley Banks Been Up To?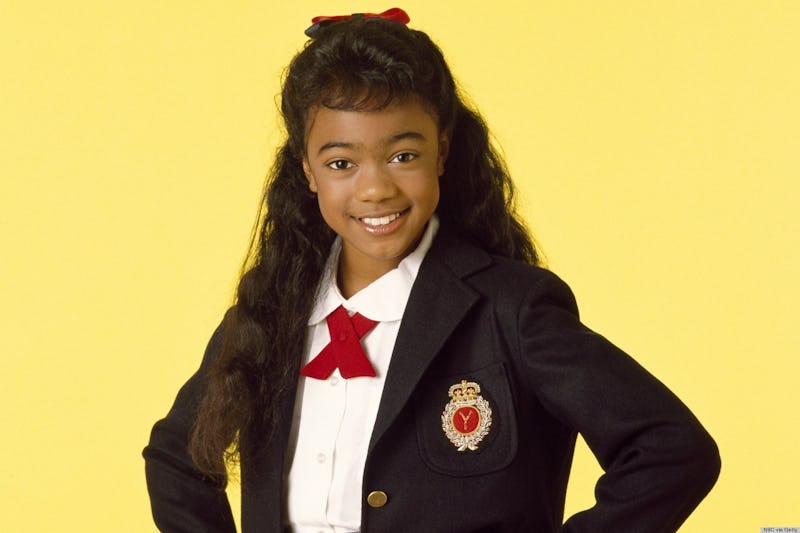 The Fresh Prince may have been born and raised in West Philadelphia, but his cousins were raised in the swanky California community of Bel-Air. While Hilary and Carlton Banks may have taken their luxe upbringing to heart, one of Will's cousins wasn't quite so materialistic or ambitious. The youngest Banks daughter on The Fresh Prince of Bel-Air , Ashley, was always Will's favorite, and in many ways, she was mine as well — unlike her siblings, who bended to the whims of either their parents or the high-brow society in which they were raised, Ashley seemed, well, normal. She may have been Aunt Viv's "little girl" initially, but over the course of the NBC sitcom's six seasons, Ashley went from a little kid to a teenager trying to figure out her place in the world. So what happened to the actress who portrayed Ashley, Tatyana Ali?
Ali didn't give up on the entertainment industry after the final episode of Fresh Prince aired in 1996. Far from it, actually — she simply expanded her horizons from acting to acting and singing. Ali, who appeared on Star Search as a kid, gave a recording career a shot. She released her album Kiss the Sky in 1998, and it went certified gold in 1999. She later went on to record the song "Who Am I" with her Fresh Prince co-star Will Smith. As successful actors and recording artists, it looks like those two have more in common than their Bel-Air roots. You might already be familiar with Ali's voice from Fresh Prince, thanks to scenes like the one below.
And Ali didn't give up on acting, either. In 1999, she appeared in the cult flick Jawbreaker alongside Rose McGowan and Judy Greer, and, later that year starred in the horror flick The Clown at Midnight, which is about pretty much exactly what you would expect. (You can watch the entire thing on YouTube, if that's something you want to do with your life.)
But it wasn't all teen flicks for Ali. In 2001, she joined current Criminal Minds star Shemar Moore and Gabrielle Union in the drama The Brothers and, in 2006, appeared in the basketball flick Glory Road alongside Josh Lucas and One Tree Hill's Austin Nichols. But perhaps the most familiar place we've seen Ali in recent years is back on TV — she's had roles on the TV show Buppies and the soap opera The Young and the Restless.
Though her time on these shows were short-lived, she did star on her very own TV One series in 2010, Love That Girl!, a show in which she starred as a recent divorcee who starts a new chapter in her life in California. Ali left Love That Girl! after the third season in order to return to the BET series Second Generation Wayans for its second season. Check out a scene from Love That Girl! below.
Currently, Ali has several projects on the horizon — she's set to appear in four separate films in production. And she's certainly grown-up. Check out a very adult Ashley Banks (she's 35!) chatting with Wendy Williams about one night stands and Drake!
Kids... they grow up so fast, don't they? Check out what Ali looks like today!
Aunt Viv and Uncle Phil would be proud.
Image: NBC