This 'Idol' Contestant Has a Touching 9/11 Story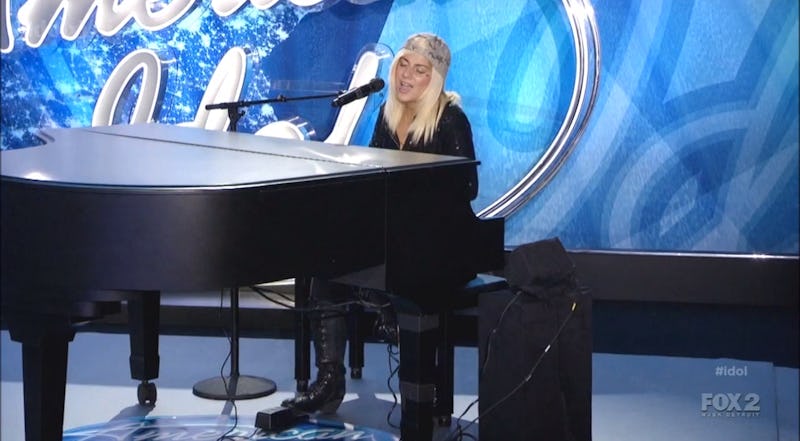 The New York American Idol auditions always guarantee big talent. After all, the city is full of starving artists and performers waiting for their big break. Though the Big Apple lacks the country artists that are fawned over in the midwestern part of the competition and often take home the end prize, it makes up for it with the alternative, original talent that it provides. Eighteen year old hopeful Jackie "Jax" Cole definitely brought that unique talent to the Idol stage and earned herself a golden ticket to Hollywood.
But before she won over the judges, Jax won over the hearts of America with her touching story. Growing up on Long Island, Cole's father was a firefighter in New York City. He was injured on duty on September 11, 2001 and has since retired. Though Jax was pretty young on the day, the experiences of the day have stuck with her father and her family, as one would imagine they would. It seems that this has only made them stronger, and has given the young performer even more inspiration to pursue her career as a musician.
It's hard believe Jax is only 18 when you hear her voice. It has a very mature sound to it, but is still really smooth and easy to listen to. Her slowed-down rendition of The Beatles' "I Wanna Hold Your Hand" was captivating and almost dreamy to listen to. Her sound is unlike any other on the show according to Harry Connick Jr., and that will definitely work in her favor. Different isn't always better on shows like American Idol, but her sound is something America has been digging recently which will help her when it times for the fans to vote. That's only if the rumors are true and she makes it to that point, that is.
Image: Fox (screenshot)