The Killers Have Done it Again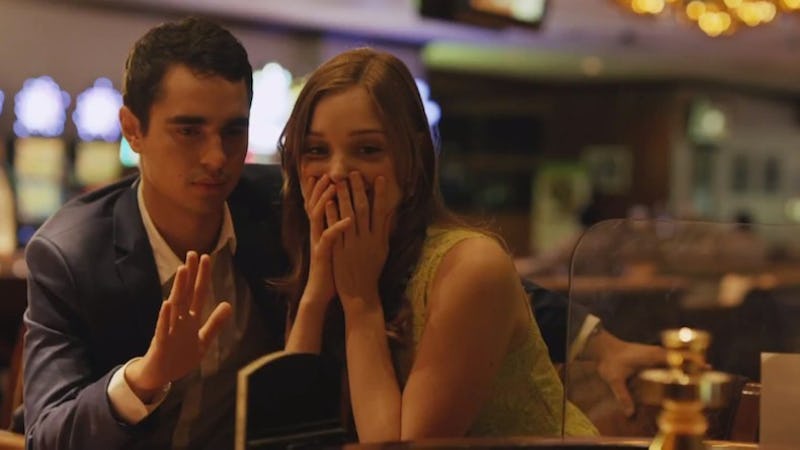 Full disclosure: It's not often that I'm really moved by music videos. Honestly, I used to love them — but I think for the most part they're sort of fruitless for artists at the point, because in the past they were mainly just produced for promotional purposes and meant to air on MTV back when they played music, or VH1 during the mornings. The only reason music videos bear any importance anymore is their artist value, and for every gem, there are about 20 shitty music videos outnumbering it on YouTube. Looking at The Killers' new music video for their catchy song "Shot at the Night," though, and I'm reminded why exactly I ever liked music videos in the first place. The feelings a good music video can make you feel, when paired with the right song, is unparalleled.
Starring Dark Shadows' Bella Heathcote and The Social Network's Max Minghella, the video follows the story of a young, lonely housekeeper working at a swanky Las Vegas casino, who seems to just be going through the motions until she meets this guy (Minghella) whom she connects with instantly. They spend the rest of the night galavanting around Vegas having the time of their lives, like 20-somethings should, while The Killers' Brandon Flowers croons in the background. It's cute, it's heartwarming, and it's catchy — just like the song itself.
Also, if you're hearing some M83 influences in the song, you've got a good ear: "Shot at the Night" is one of the new tracks the band worked on with M83's Anthony Gonzalez.
You can check out the video below. "Shot at the Night" is one of two new songs off of The Killers' upcoming greatest hits album, Direct Hits, which is due out on Nov. 11.