'Bachelor' Lady Kaitlyn Is a Kickass Dance Teacher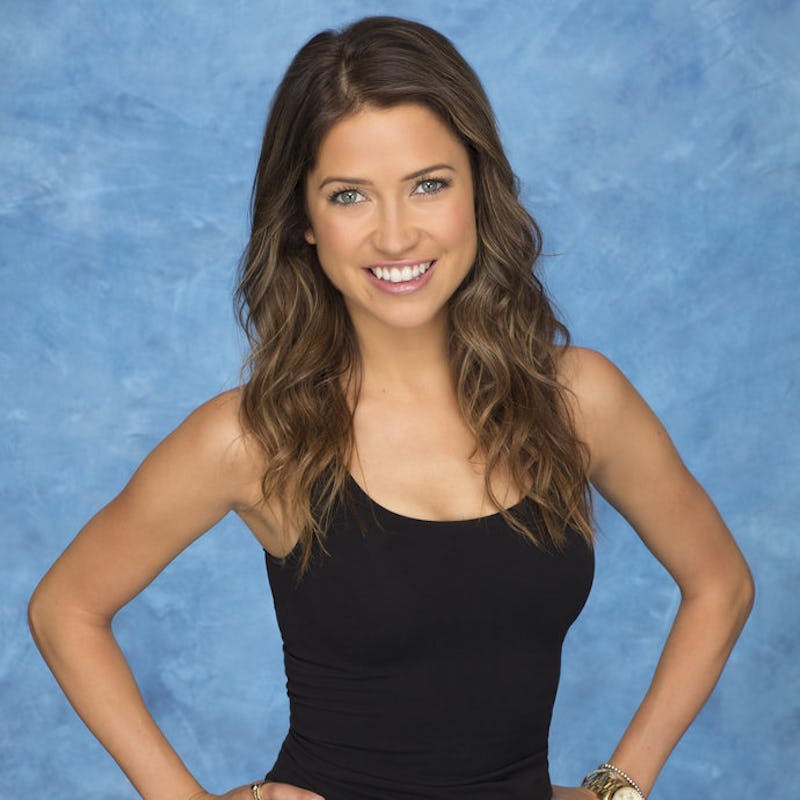 Before we get into her past, can we give The Bachelor contestant Kaitlyn Bristowe a round of applause for adding some hilarious and much-needed sarcasm to the series this season? As someone who acts pretty much the same way she has thus far, I'm amazed that more people like her aren't cast on the show — her honesty could really do a number on this series. But when she's not revolutionizing ABC's staple reality show, Bachelor contestant Kaitlyn is a dance teacher based in Vancouver, Canada. Naturally, I needed to know what she teaches (hey, I might want to take her class, OK?) and after off my long hours of creeping on social media and from what I've seen on the show, it seems like hip hop dance just might be her thing (though most dance teachers tend to know more than one kind of dance).
According to the ABC press release for the upcoming episode, Chris goes on his 1-on-1 date with Kaitlyn and here's what goes down:
Jimmy [Kimmel] fools Chris and Kaitlyn into believing that they will be going to a high-end members only club for their date. Little do they know, that is not exactly what Jimmy has planned. Later, Jimmy crashes an intimate dinner at the Bachelor's pad, where the couple is grilling some steaks. But will Jimmy amp up the romance and help Chris decide if this lucky lady really deserves a rose?
I feel like out of all the girls who could handle a Kimmel prank, it's Kaitlyn, so it's probably best that Chris chose her for this week's challenge, er, date. Personally, I am hoping for a little Jimmy and Kaitlyn dance-off.
We know that Kaitlyn is a dance teacher and that she's a funny lady, but hopefully her 1-on-1 date gives us a better idea of who she is. Until then, here's what we know about Kaitlyn's dance past thus far:
This Vine
Kaitlyn and her pals like to break it down from time to time. No big deal.
Her Teaching Skills
We got a taste of her dance skills on opening night in the house when she taught Chris a quick hip hop move. At least I think it was hip hop... I quit dance as soon as they tried to teach us the Macarena.
This Throwback Thursday Pic
She's been dancing for a long time, which means that the girl knows everything from ballet, to jazz to modern, to point, and (of course) hip hop.
The Dance Teacher Staple
If you can't twerk, I am pretty sure you're not allowed to teach dance. I blame Miley Cyrus for that.
Oh, And This Gem
Is it wrong for me to assume that she might teach hip hop classes considering she looks like Jessica Alba from Honey in this throwback pic?
Images: Craig Sjodin/ABC