Prepare Yourself for the 'Mean Girls' iPhone Game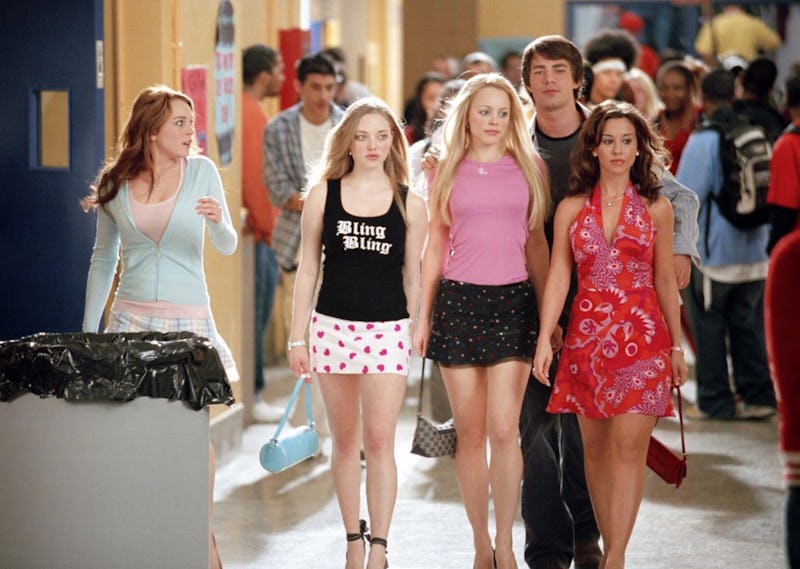 Did you feel that? Like a boom box that'd been kicked directly at your forehead without warning? That, my friend, was the universe's way of letting you know that your life is about to be changed forever. (Well, until the launch of the next mobile game du jour, that is.) Y'all. There's going to be a Mean Girls mobile game. Here's the premise of the game, via the press release from So Much Drama Studios:
Designed as an easily accessible 'tiara-defense' game, Mean Girls finds the original Plastics at peace with their world, when a new upstart Plastics clique attempts to take control of North Shore High School by piecing together the broken Spring Fling Tiara.
So, when can you begin your battle against the new crop of Plastics? According to the press release, the game will be released "soon." Hm. Guess this means I'll be checking my App Store on the daily, then. This game sounds so fetch. Cannot wait.
SPEAKING OF FETCH, you know whose reaction to this news I want to hear? A certain character from another mobile game who just so happens to be a Mean Girls fan. How does Willow Pape from Kim Kardashian: Hollywood feel about the Mean Girls mobile game???
I reached out to The Pape for comment. Here's how our conversation went down:
KRISTIE: Hey, Willow! How amped are you for the Mean Girls mobile game?
WILLOW:
KRISTIE: I'm here because I hoped you could answer some questions about the upcoming Mean Girls iPhone game. I asked Dirk Diamonds where you might be, and he said that you usually hang out at The Brew Palms on Tuesday afternoons.
WILLOW:
KRISTIE: I would never want to make you feel like you were being followed or stalked. I am sorry if I crossed a line by asking a mutual acquaintance how I could get in touch with you.
WILLOW:
KRISTIE: Um. OK, then. So, do you think you'll play the Mean Girls iPhone game?
WILLOW:
KRISTIE: Well, that escalated quickly. Did I say something that offended you? I just wanted to talk about the to-be-released Mean Girls game. That's all. No ulterior motives here.
WILLOW:
KRISTIE: Thank you for your time, Willow.
WILLOW:
KRISTIE: Yes. Very fetch. Bye.
Image: Paramount Pictures