What Was Naomi Campbell Doing Before 'Empire'?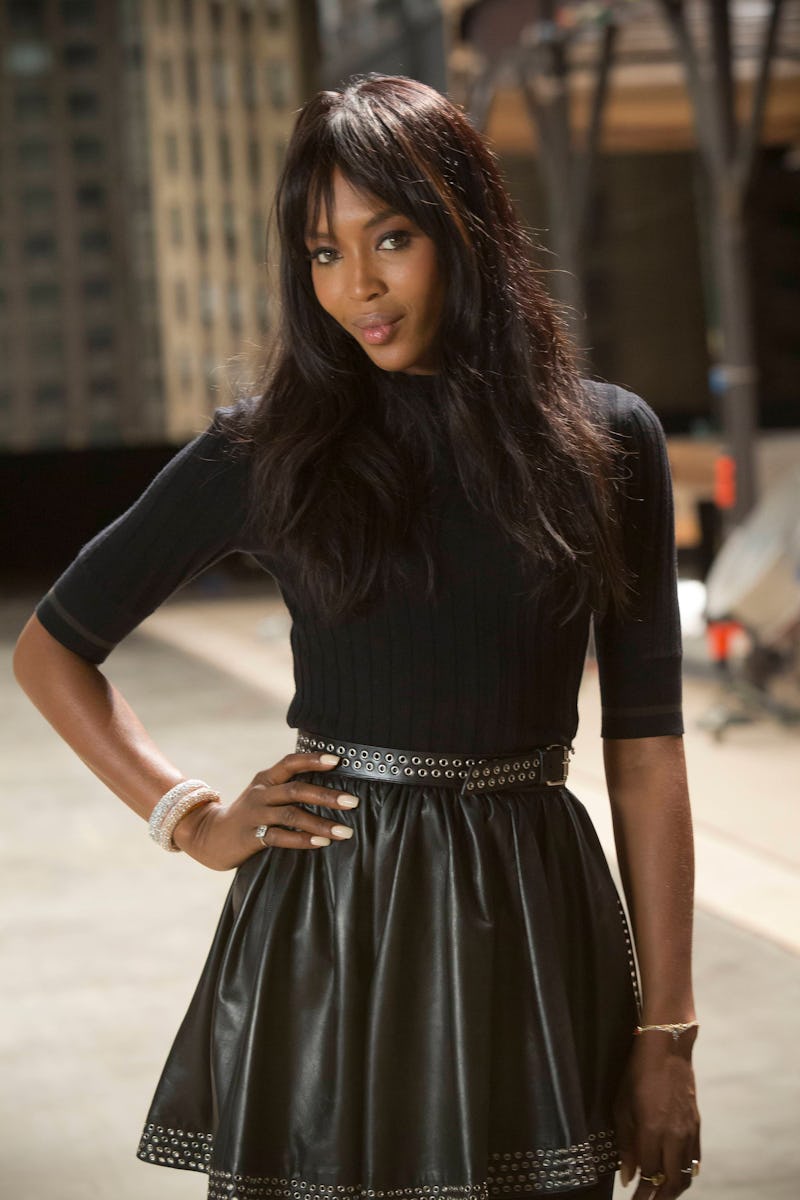 Have you been loving Empire on Fox? The new series has only been on for two weeks and we already have killer drama, amazing music, and an incredible host of guest appearances. This season, British supermodel Naomi Campbell will guest star on Empire as a love interest for Hakeem Lyon. What has Naomi Campbell been up to since the 1990s, when she was one of the original five supermodels? She's not exactly known as an actress, with only a smattering of guest appearances over the years. However, that doesn't mean that the diva hasn't been hard at work or out of the spotlight.
I'm sure you all remember her appearance with Kate Moss at the Closing Ceremony of the London Olympics, wearing Alexander McQueen. While there haven't been any recent war crime scandals or assault trials against or involving Naomi Campbell in the last couple of years landing her in the news, she has been keeping busy.
I'm particularly excited about her role on Empire because Lee Daniels, who is friends with Campbell in real life, told The Hollywood Reporter that her "alluring" character Camilla is someone who "exercises considerable influence over Hakeem," the youngest son, and Lucious' personal choice as heir. I think my only concern with this storyline would be that it could make Hakeem too much like his oldest brother Andre, the Percy Weasley of the family, who is almost laughably controlled by his wife Rhonda. Still, I like the idea of Hakeem dating around and finding him in a variety of situations with a variety of women. Right now, his love interest is the young rising star Tiana, and it looks like she and Camilla could not be more different.
As for the supermodel, here's where Naomi Campbell has been up to for the last decade or so.
Perfume
Since the 1990s, Naomi Campbell has released fragrances through Proctor and Gamble. Her latest is called "Queen of Gold."
Pop-Up For A Cause
Last fall, Campbell opened a Fashion For Relief pop-up boutique in London to raise money for the Ebola crisis. In the photo above, she is at the opening with Idris Elba, making me jealous.
Same Old
Of course, Campbell has not stopped modeling. She did a gorgeous Burberry campaign late last year and became the face of Agent Provacateur lingerie. Speaking of...
The Face
Campbell is not only an on-screen mentor, but executive produces The Face in the United States, the United Kingdom, and Australia. I'm sure it's nothing like America's Next Top Model. Nothing at all. They just both happen to be international modeling reality competition programs.
OK, all jokes aside, the shows really are quite different. It's sort of like the difference between Dancing With The Stars and So You Think You Can Dance. On The Face, it's the coaches that are competing to see who can find a model to become the new "face" of a brand.
Picking Up Some New Skills
Watching Campbell and Nene Leakes geek out and get starstruck over each other is just too cute! Hopefully, if she's playing an American, she can bring some of this to Empire.
Images: Chuck Hodes, Frank Micelotta/FOX; Getty Images (2)