9 Awesome Group Date Ideas For Valentine's Day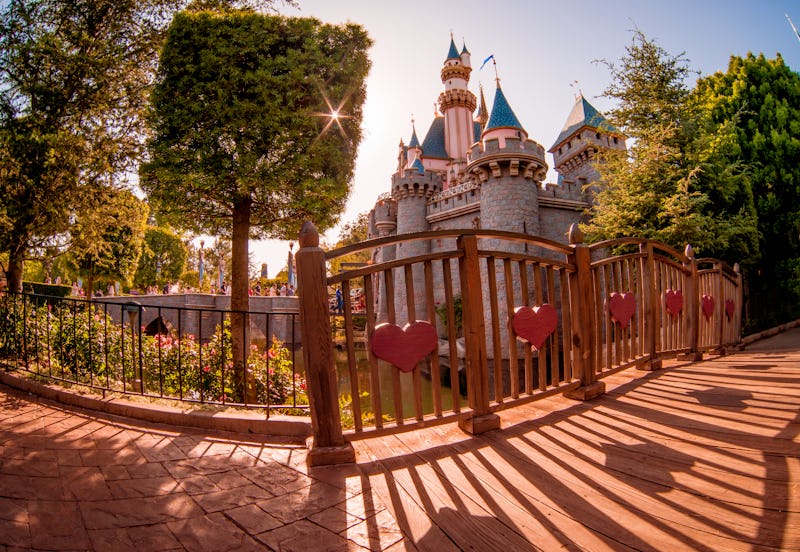 Ah Valentine's Day... the joy and bane of so many different peoples' existence. Whether you're coupled up or flying solo, Valentine's Day comes with a lot of pressure to do something fun… which is where these awesome group date ideas come into play. Trust me — going out with a bunch of people will be way more fun than anything your friends in couples are doing. Honestly, one-on-one dates at romantically decorated restaurants are so cliche anyway — you don't want to be caught dead at one of them.
If you've never been on a group date before, it can be intimidating at first, but you have to remember that everyone else in your group is there for the exact same reason as you — to have fun, and hey, maybe even peruse potential prospects. Group dates can actually be a total blast, because they allow you to mingle with people without having to commit to any one person. Not to mention, if you have a single friend, you can bring him or her along for some emotional (and social) support, while still looking out for romance.
In a world where so many people have found the loves of their lives online, in bars, or at laundromats (it happens!), why not give group dates a shot? I mean really, what is there to lose?
1. Go cosmic bowling
There's nothing wrong with bowling, but there's everything right with cosmic bowling. Black lights, beer pitchers, and glow-in-the-dark pins? I really can't think of anything that sounds like more fun. What, what!
2. Go bar hopping
Don't just hang around in one bar on Valentine's Day, because that's plain boring. Instead, go bar hopping. It will give your group more to do than just sit around and booze it up all night long. Plus, you'll get to interact with different people all night, even outside of your group.
3. Go to a theme park
Theme parks aren't just for kids. In fact, I might argue that they get better the older you get. Everyone appreciates everything more once they're adults. Going on a group date to a theme park is bound to keep you busy and keep everyone on their feet, which isn't necessarily a bad thing.
4. Go to a live show
Live music can amp up just about anyone. If you're into someone on your group date, groove on over — if you're not, do just the opposite. Moving around is natural at a live show, so there's no guilt if you're bouncing all over the place.
5. Go to a game night
Despite how lame they sound, game nights actually make for a pretty good time if you have the right group of people. Don't feel obligated to stick to poker and rummy, either. More modern games, like Cards Against Humanity, will make for a night of laughs and awkward moments you won't want to miss out on.
6. Go mini golfing
Remember when you were in middle school and used to go mini golfing with your crushes? Yeah, it's still just as fun. Bring along a flask, rent some putters, and start hitting some balls into holes. Let the "that's what she said" jokes ensue — it's Valentine's Day after all.
7. Go wine tasting
Let's face the facts, liquid courage can be a huge help if you're socializing with a new group of people for the first time. Want to keep things classy? Go wine tasting! You can act like you know what you're talking about while getting your buzz on. Ideal.
8. Go to a karaoke bar
If you're going on a group date with a particularly rambunctious group of people, beeline it to your closest karaoke bar. It's amazing how attractive confidence is, and nothing takes more confidence than getting up on stage to belt out a Britney Spears classic.
9. Go on a camping trip
Valentine's Day falls on a Saturday this year, so if you've got the time to spare, use the entire weekend to get out of town and check out some of your prospects, in the wild. A camping trip may seem a little excessive, but it's likely that sleeping out in the wilderness will bond you with your group a lot quicker than your typical date. There's just something about laying under the stars and roasting marshmallows.
Images: Tom Bricker, Cameron Yee, Zagat Buzz, Andy Castro, Colin Davis, nothing to hide, Esteban Lagarde, slack12, Ewan Topping, Paul Mayne/Flickr