'Love Thy Sister's Ellen Is A Savvy Businesswoman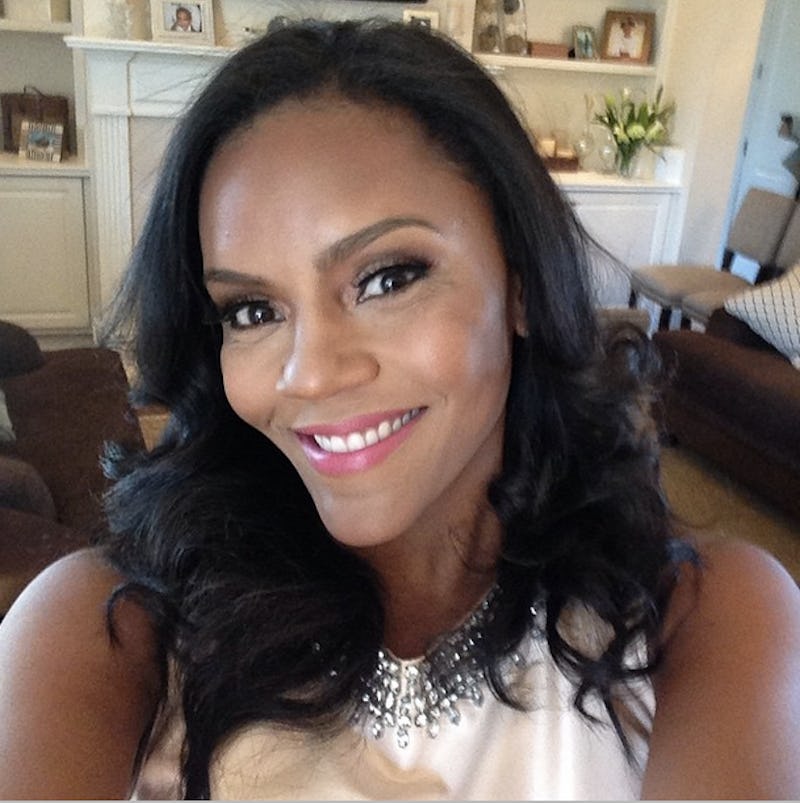 You might not hear a lot about Ellen Rucker Carter right now, but you can bet you probably will soon! The up-and-coming reality star is poised to become a well-known personality as one of the main characters on the new WeTV series Love Thy Sister , set to introduce viewers to "a whole new kind of sisterhood" focusing on three sisters that come from one of the most prominent families in the Carolinas. But viewers might be wondering about who exactly Ellen Rucker Carter is, and what makes her worth watching. After all, we already know sister Ruby has a pretty interesting story to tell.
If you're not too familiar with Ellen, you might know her as Dallas Mavericks player Vince Carter's ex-wife, as their divorce happened back in 2007. But there's much more to know about her than her family connections and romantic partners. Along with being a loving sister and mother, she is also a passionate and inspiring businesswoman. Ellen is a doctor of chiropractic medicine in her hometown of Lancaster, S.C., where she has practiced for 11 years. She's also an entrepreneur with a new hair care line called Rucker Roots, which she described in an interview with Cocoa Fab as her "baby."
"My role in the business is everything. I facilitate the shipments going out and I'm the one who really likes to do the business part of it. I talk to the chemists and the lawyers and I really enjoy that part. My sisters are a little more social and I like to be in control of the business part because I know it's done right."
It's worth applauding Ellen for taking initiative in her company, particularly since all the sisters come from a wealthy, well-known family. It's nice to see her work so hard to make a name for herself on her own. And it's especially impressive since hair care is something that is obviously so important to her, as seen in her glamorous photo below.
But of course, Ellen isn't all business, all the time. As we're sure to see on Love Thy Sister, she is also all about spending time with her family and her daughter. Reality shows might get a bad rap overall, but it is always positive to see a woman who's so dedicated to both her professional and personal lives, even though drama will undoubtedly come along in this show. In Love Thy Sister's new narrative of sisterhood, Ellen is definitely one to watch.
Image: Ellen Rucker Carter/Instagram