The Victories & Defeats Of Women In Film This Year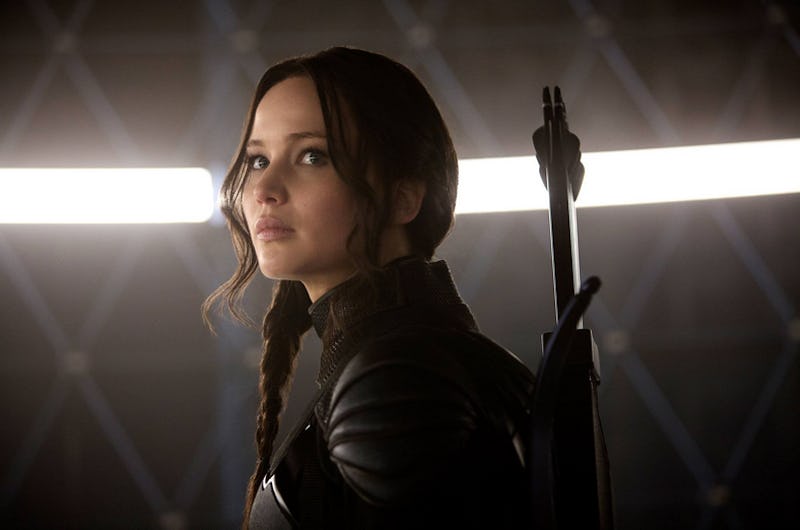 It's official, and it's great:The Hunger Games: Mockingjay, Part 1 is the highest-grossing film of 2014, squeaking past Guardians Of the Galaxy for the title. As Vanity Fair's Joanna Robinson points out, this makes for the second year in a row wherein female-fronted film (particularly The Hunger Games ) has beaten out a male-fronted film (particularly a Marvel movie) to reign over the year's box office. It is, overall, another year of many wherein women have succeeded in Hollywood, both critically and when it comes to ticket sales. And yet in this moment of victory, a bittersweet feeling comes creeping in: If women-fronted movies and women-backed movies are hurling themselves over so many hurdles and winning the race, then what will it take for Hollywood to absorb that information, digest it, and actually change the male-dominated industry?
It is a great year to be proud of women in film, both in front of and behind the camera: Ava DuVernay crafted an arresting portrait of a time and a man through Selma; Reese Witherspoon embodied the angst and the fight of Cheryl Strayed in Wild; Jennifer Lawrence once again proved that she is the queen of the box office with Mockingjay; Michelle MacLaren became the first female director of a major superhero blockbuster with Wonder Woman .
It's also a year in which DuVernay was snubbed for a Best Director Oscar nomination and absolutely none of the Best Picture nominations center on female stories despite no lack of quality options. As Slate's Dan Koal put it:
Before Wild trails off into memory and your Netflix queue, I'd like to rage a bit against the dying of its light. Wildwas one of the best American movies of the year. It was quietly revolutionary in its focus on one woman's doggedly personal tale. It should have been a huge hit instead of a minor one, and it should have been a bigger part of the Best Picture conversation. That it wasn't reflects some unhappy truths about the way the academy, and Hollywood at large, view women's stories.
It's also a year in which the Sony hacks revealed that both Lawrence and Amy Adams made less than their male counterparts in American Hustle, despite the fact that the latter was undeniably one of the film's leads and certainly more a lead than Jeremy Renner, who took home more than she did.
What do we have left to prove? Has not enough work been done, not enough hours put in, not enough payoff been shown? That certainly isn't the case, not when you look at what the women of Hollywood have delivered this year, from the big screen (Selma, Wild, Mockingjay), to the small (Transparent, Jane the Virgin, How To Get Away With Murder). If the Golden Globes were any indication, then the idea that television is a better place for women still rings true, but how do we take our next steps for women in film to get the recognition they deserve? The audience has spoken, the money's already there. So what's next? How do we get more stories by women and about women — all kinds of women, of all colors, origins, orientations, body-types, you name it — made in the first place? How do we get more women behind the scenes of the blockbusters? And how do we get them recognized once they're there?
I am so very proud of women in film this year. Let's work toward an even better environment for this coming one.
Images: Lionsgate; Amazon