You Can Get Your Lifetime Movie Fix Online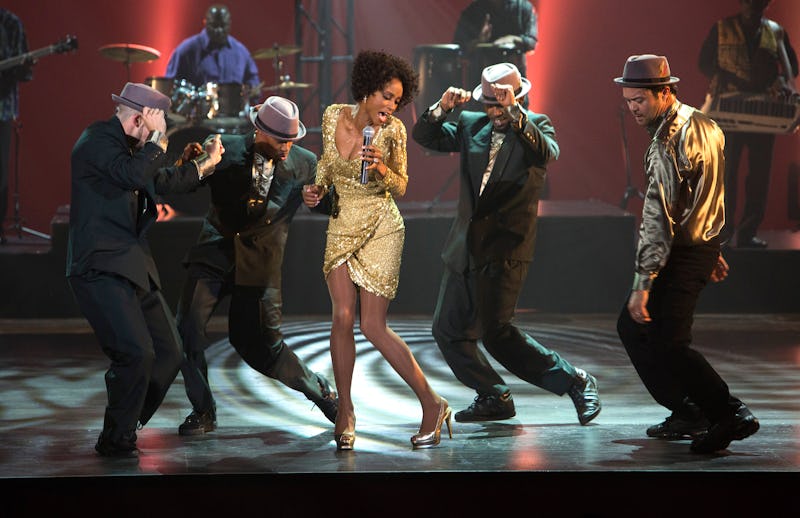 January can be a weird movie time. It's Oscar season, so there's no shortage of amazing, potential Academy Award-winning films in theaters. Then, there are also some films of questionable quality being released, such as Mortdecai. But what if you want some good ol' fashioned melodrama without putting on your real person pants and paying like $15 for a movie ticket, plus popcorn? Well, you're in luck, because my personal favorite guilty pleasure genre of film, Lifetime movies, are available to stream online, pants not required.
This is such great news, because some of these TV movies have amazing re-watch value. They're either unintentionally hilarious, so bad they're good, or just plain good. The Lifetime network's TV movies come in several subgenres. There's the questionably accurate biopic (Whitney, Aaliyah: Princess of R&B, The Unauthorized Saved By the Bell Story, The Brittany Murphy Story, Anna Nicole), the romantic comedy about ladies looking for love (With This Ring), corny holiday movies (Grumpy Cat's Worst Christmas Ever, An En Vogue Christmas, The Santa Con), and telefilms filled with violent crimes and adultery (the upcoming Beautiful & Twisted, Happy Face Killer, Bonnie & Clyde, The Girl He Met Online, The Good Mistress).
And all of those genres can be seen somewhere on the Internet. Here's where you can your perfectly legal Lifetime fix, online and without cable.
Lifetime's Website
The network knows its movies are often the best part of any weekend. Most recent movies, like Whitney, are on the site for a limited time, so you should probably watch that biopic before it gets replaced.
Some older TV movies are on there, as well, like They Shoot Divas, Don't They?, Cheaters' Club, An Unfinished Affair, Too Close to Home, Draw Anna, Thrill of the Kill, and The Heart of a Stranger.
Netflix
Can't find your favorite on Lifetime's website? As always, Netflix can come to the rescue. The movie and TV streaming powerhouse just debuted a whole slew on Lifetime TV movies on its service. Happy New Year indeed.
William & Kate, the delightful trainwreck retelling of Prince William and Kate Middleton's romance, is now available on Netflix. For more overseas drama, The Murder of Princess Diana and Amanda Knox: Murder on Trial in Italy are also available to stream, along with And Baby Will Fall, Reviving Ophelia, Twist of Faith, Double Wedding, Ring of Fire, and Taken from Me: The Tiffany Rubin Story, among many others.
Hulu
If you're more of a purist and enjoy your online viewing with ad breaks, some older Lifetime movies have made their way to Hulu. Missing the '90s and the good ol' days of Beverly Hills 90210? Well, you can make a night of it by watching the alums of the original series in some of these telefilms, like Jennie Garth in An Unfinished Affair. Follow that with Brian Austin Green in 2001's An Unwed Father. If you wanna see a pre-superstardom Zac Efron, check out the TV movie Miracle Run, where he plays one of two autistic twin teenagers.
At the very least, this should fill the time between Lifetime's movie premieres.
Image: Jack Zeman/Lifetime