5 Reasons Why Every Day Should Be A Readathon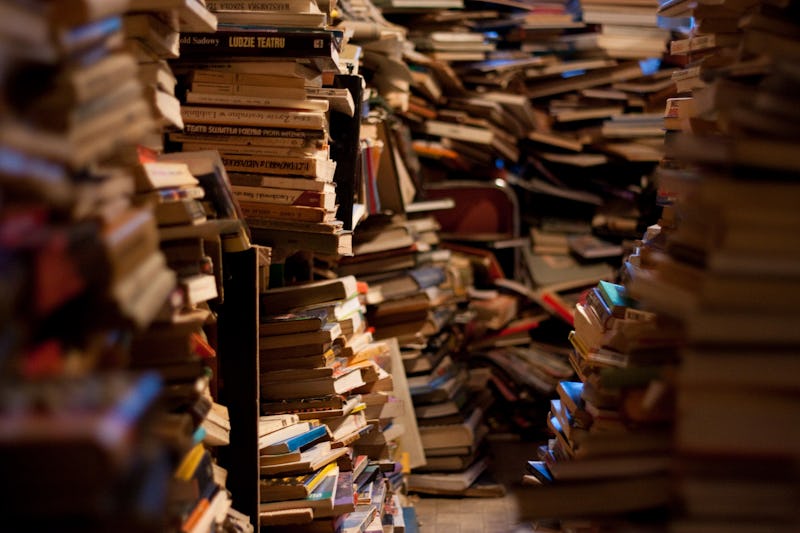 I really was going to go report on today's new holiday, National Reading Day. I was! I had my notepad and pencils and had totally practiced taking decent pictures on my iPhone. But then I got to my participating bookstore and there all of these books everywhere. I told myself I'd just take a quick look to see what was on their shelves. Next thing I knew, it was four hours later and I'd made my way through a graphic novel, an epic poem of sorts, and started a new biography. Yup, instead of covering National Readathon Day, by accident I did National Readathon Day. It was great.
For those of you haven't caught Bustle's coverage on this, National Readathon Day is a new holiday to celebrate reading and promote literacy. Some reasathoners pledged to read straight from noon to 4 P.M. They got sponsors and the money they raised went to the National Book Association, who in turn have promised the money to educational programs across the country. Others, like me, just read.
And while there were no restrictions on what to read or where, there were some special venues where readathoners could meet and read together. I stopped by WORD Bookstore in Greenpoint, Brooklyn where they were serving coffee and donuts on the house (Yeah, that's why I picked it – would you turn down free donuts?) And now I'm kind of upset that the day is over and that next Saturday isn't National Readathon Day, Part 2. Here's why:
1. You can find amazing bookstores in your neighborhood you never knew existed.
Because bookstores are usually owned by readers – not the most outgoing people, if you get my drift – they usually aren't amazingly well promoted. You have to go seek them out. And when you find a good one, like I did today because of National Readathon Day, you kinda feel like Belle in the Beast's library.
2. Bookstores have all those books you keep saying you'll read on your iPad, but instead you watch The Hunger Games.
There is something to be said for a small curated selection of books. When you're online and have every book immediately at your fingertips, it's easy to be overwhelmed by instant gratification thinking. But today I found three books in four minutes that I had been meaning to read for ages (Citizen by Claudia Rankine, Unterzakhn by Leela Corman, and I'll Take You There: Mavis Staples, the Staple Singers, and the Music That Shaped the Civil Rights Era by Greg Kot) but had missed because the moment I logged into Amazon, well, The Hunger Games.
3. On National Readathon Day, you do something social but you don't have to talk to anyone!
Okay, so my place kind of looked like hipster AA: We sat in a circle of folding chairs in a basement. We drank lukewarm coffee and no one said a word to anyone. And everyone wore plaid. But hey, I loved it. like I was with my own kind – awkward people.
4. There is no feeling so satisfying as being absorbed in a worthwhile book.
When was the last time you finished a book in one sitting? Do you remember? Take my word for it – it feels incredible.
5. Did I mention free donuts?
Free donuts.
6. And here's a freebie:
Images: Magic Madzik/flickr, Giphy (6)