Cutest. 'Bachelor' Marketing Ploy. Ever.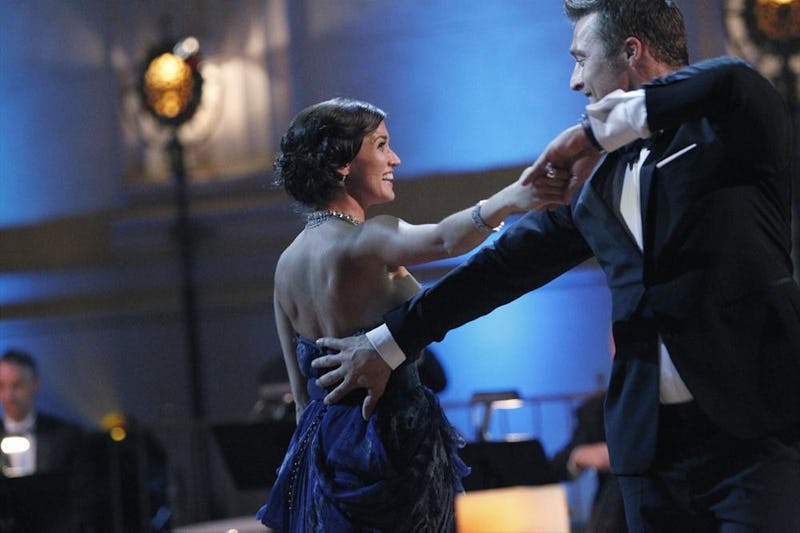 There are two things for which I am an unapologetic sucker: Disney movies and reality television. Which is why when I heard that The Bachelor was marrying the two in Monday night's episode, I was only a little upset at ABC's latest cross-marketing ploy. After one-on-one chats with Chris Soules' sisters, they hand selected a contestant to take part in a Cinderella date, and I couldn't be more thrilled that Chris' sisters chose Jade Roper. I've been rooting for her since the beginning, but unfortunately, she usually ends up getting overlooked because she's way more shy (and infinitely better at handling her alcohol) than the other women in the mansion. Fortunately, though, Chris' sisters were able to see what I see in her, and much to Ashley I.'s dismay, Jade became Cinderella for the date, down to the glass Louboutin slippers and the professional primp team.
And even though it was basically a giant commercial for the upcoming live action Cinderella movie, there wasn't a single part of this date that I didn't love. From their fancy meal to the ballroom dancing to a live orchestra, it's definitely what I would picture when thinking of a totally unrealistic but completely perfect date. At midnight, Jade had to disappear, just like the actual Cinderella, but not before affecting Chris' opinion of her in a positive way. Jade is the cutest, and if she doesn't win this season, I'm down for her becoming the next Bachelorette.
Watch out, ladies — Jade is a front runner, even if you don't know it. Actually, that may actually be her strategy, and if it is, she's totally brilliant.
Image: Rick Rowell/ABC