Woman Tricked Into Taking Abortion Pill By Her Boyfriend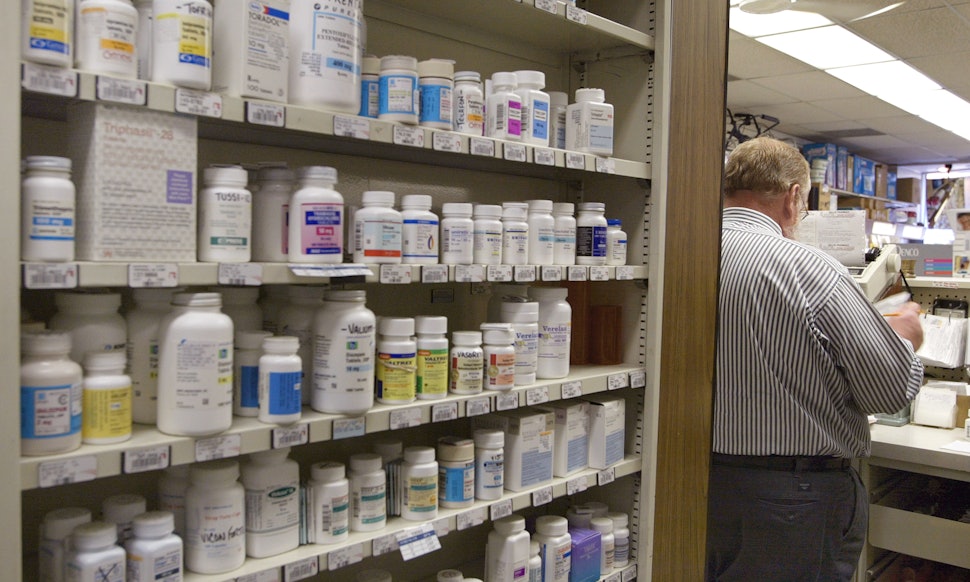 Tim Boyle/Getty Images News/Getty Images
A sad but interesting case to watch: A woman who was tricked into taking the abortion pill by her boyfriend is now suing the pharmacy that sold it to him. In March, 27-year-old Remee Jo Lee miscarried after her boyfriend gave her misoprostol that he pretended was the antibiotic amoxicillin. The boyfriend, John Andrew Welden, told her they had been prescribed by his obstetrician father to treat an infection. In September, Weldon pled guilty to a federal charge of product tampering.
"Both sides are recommending a sentence of more than 13 years in federal prison as part of a plea deal," according to The Tampa Tribune . Now Lee is taking on the pharmacy that sold Welden the miscarriage-causing misoprostol, accusing Sunlake Pharmacy of negligence.
The suit alleges that "a reasonably competent, concerned and safe pharmacist would have recognized the prescription (Weldon used) ... was grossly in error." The pharmacy was already implicated as part of Welden's plea agreement. In it, he described forging his father's name on a prescription for Cytotec (the brand name for misoprostol) and enlisting a pharmacy employee to help in the medication hoax.
At the same time as he filled the Cytotec prescription, Weldon had the employee give him an extra, empty pill bottle and create a label for the bottle in Lee's name, the Tribune says.
The pharmacy employee prepared the label with the pharmacy name on it, Lee's name and address and the instructions, "Take 3 tablets sublingually three times daily for three days," according to Welden's plea agreement.
Welden scratched identifying markings off the pills. Welden then put the fraudulent label on the empty pill bottle and put the altered Cytotec pills inside. He also affixed a second label to the bottle reading, "Amoxicillin: 125mg oral tablets."
In her lawsuit against the pharmacy (which names three pharmacists and two technicians), Lee says the pharmacy was negligent in failing to recognize the Cytotec prescription as forged, failing to consult with a doctor about the prescription and giving Welden the false prescription label and pill bottle. She's also pushing for a new law in Florida that would make acts like Welden's "a far more serious crime" — but critics say the bill is a step toward outlawing abortion in the state.
"These are the people who want to establish personhood separate from the woman for the egg, for the fetus, for the zygote, and then if they can do that, that's their aim ... to outlaw abortion," said Toni Van Pelt, a regional spokesperson for the National Organization for Women.
The bill was introduced by State Representative Larry Ahern and State Senator Kelli Stargel, who are calling it the "Unborn Victims of Violence Act." The law would treat any violent act that resulted in the termination of a pregnancy as potential murder or manslaughter, from the moment of conception. Right now, that only applies to a viable fetus in at least its 18th week of development.