11 Valentine's Day Gifts For Couples Who Have Been Dating Forever, Because Who Really Wants Another Teddy Bear?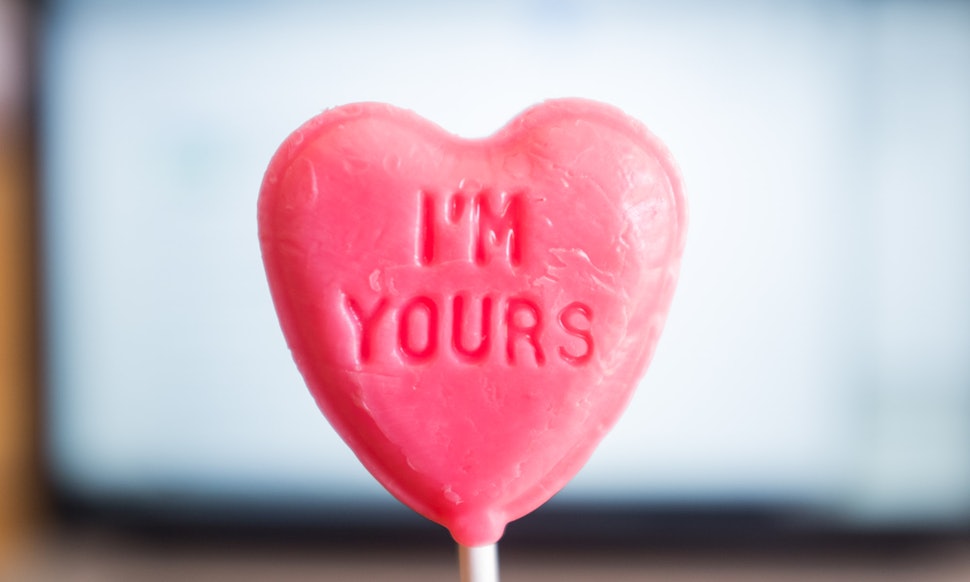 My boyfriend and I are about to celebrate our fifth Valentine's Day together, and if I see another Russell Stover's box of chocolate I'm going to hang myself with the adorably commercial red fake-satin sash that comes with it. For some crazy reason, we decided early on that Valentine's Day gifts just weren't going to be our thing. After a hectic holiday season and a trove of January birthdays, the last thing I want to do is spend money celebrating a made-up holiday. If I wanted a day to shower him with gifts and affection, I'd pick a random Tuesday.
So instead of dreading buying more gifts for one another (which we just did, mind you, less than two months ago), and before I see another Build-A-Bear commercial encouraging less-than-inspired partners to record their voices as an adorable way to say "I love you" again and again and again on repeat (so help me God you do not want to know what will happen if I do), we decided to do things differently.
We skipped the chocolates, the red hearts, the sugar-coated candies, the goodies, and the expensive dinners (that come with one dessert to share), and we traded in traditional for a holiday filled with gifts that felt much more fun.
If you're into the classics, good for you — own it! But if you're anything like me, here are a bunch of "gifts" to give this Valentine's Day you'll both actually enjoy (and it won't be because you're shoveling it into your mouth as the waiter tries to clear your table for the 10:30 seating).
Image: Nathan Cooke/Flickr
A Romantic Trip For Two
Call me crazy, but I'd rather put all that money I would waste on a day toward a week-long trip in one of the most romantic cities in the world. And if Paris isn't your thing, go somewhere else!
Expensive Cooking Classes
It might sound like a waste of cash to spend a night cooking with 12 total strangers, but some of the most fun I've had has been while surrounded by people I don't know, learning from a culinary artist with a wealth of knowledge to pass on. Plus, you only have to do a fraction of the work, and you get to reap the benefits after the hard work is done.
A Staycation At Your Favorite Hotel
There's something really fun about exploring your own city and acting like a tourist for the day. (It helps you already know the subway system, too.) To cap it all off: No dishes, no DVR, no cooking, and absolutely no clean up.
Good Seats
The last time you and your SO hit the courts, you could barely even see them. If you're going to do it, might as well do it right, ya know? Besides, you never know who you'll run into (coughBeyoncécough).
Wine Tasting At A Stunning Vineyard
The plan: Sit on your butt. Drink this wine. Switch your cup. Drink more wine. Repeat until your heart's content. Uh yeah, I'd trade a night of The Notebook for this.
Image: slack12/Flickr
New Wheels
If you live in an urban area, a new set of wheels goes a long way — especially if you're trying to beat the rush hour commute and still enjoy the morning.
Image: Khánh Hmoong/Flickr
Coast-To-Coast Road Trip
How many times in your life will you get the opportunity to drop everything, pack up your cars, and hit the open road? Hint: Not many. So this year, instead of swapping gifts you both picked up last minute from Walgreens, put the cash toward a lifetime of memories — and a SoCal tan.
Image: Prashanth Raghavan/Flickr
Cozy Retreat At An Adorable Bed And Breakfast
The day-to-day routine gets messy and schedules get busy, so what better way to reconnect than by spending a weekend curled up together on a comfortable bed with nothing to do other than each other?
A Weekend "Off"
Before you jump to any conclusions, a weekend off doesn't mean you forget you're in a relationship — it just means you spend a weekend apart. He gets to do what he wants to do, and you get to do what you want to do, like curl up with the pup and watch Real Housewives until you're nauseous.
Image: Fotolia
Full Day At The Spa
A full day of pampering — and you don't have to take turns massaging each other!
Year-Long Product Membership
A year-long membership that delivers all the goodies you want straight to your door so you don't have to stress out weeding through the aisles at Bloomingdale's in search for a decent gift.
Image: Birchbox