25 Cheap Valentine's Day Gifts Under $25 That Your Significant Other (And Your Wallet) Will Love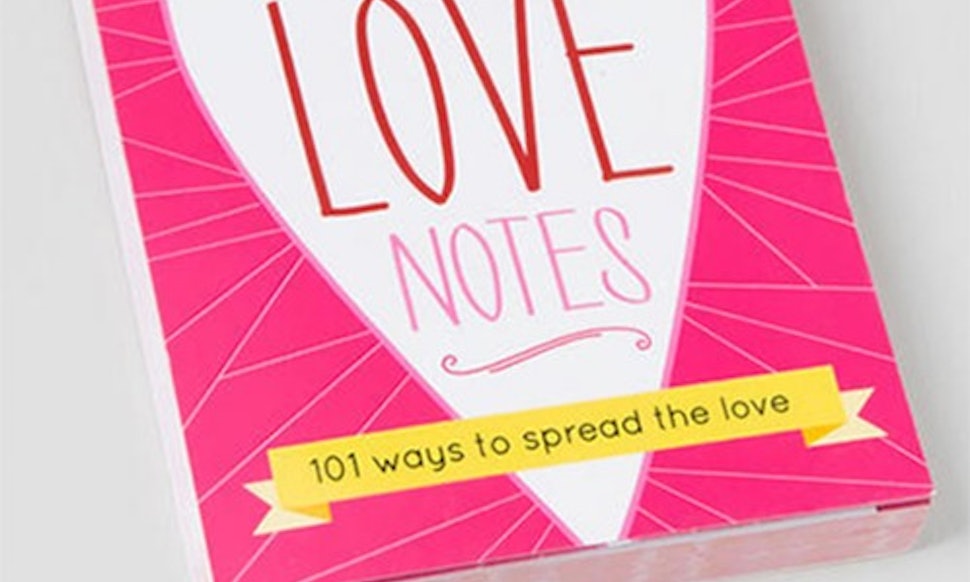 When you're in a relationship, the pressure to pick out a good Valentine's Day gift can be pretty high. Never mind the fact that it feels like the holidays literally just ended, and you just had to go through that whole gift-giving process — now you have to do it all over again.
This time around, not only do you have to pick out something you know your significant other will like, but it also has to show how much you love (or like) them, without being too cheesy of course. But who says Valentine's Day gifts have to be extravagant and super expensive? These 25 options under $25 are really budget-friendly, and also really adorable. These are great options for someone you just started dating and don't want to go all out for, or if you're just trying to save money this year. Try not to buy them for yourself.
Cute Pillow Cases
Your Side My Side Pillow Cases, $15.99, ShelbysBoutique
Every couple has this issue. You might as well embrace it and make it legit with the pillow cases. Plus, think of the Instagram possibilities.
A Funny Mug
You're Stuck With Me Mug, $13, Nordstrom
A coffee mug is always a cute and easy gift idea, and this one is especially perfect if you're trying to have a low-key Valentine's Day with your significant other. It's funny, it's sweet, and it will make them smile every time they use it.
Festive Home Decor
One Of A Kind Letter Hand Carved Recycled Book Shelf Art, $10, Nordstrom
Dating a bookworm? This cute hand-carved shelf art in the shape of a heart is the ideal gift. It's inexpensive, which means you can buy a matching set and STILL be under $25, but it's still meaningful.
A Cute Stuffed Animal
Lovable Fox Stuffed Animal, $9.95, Hallmark
Sometimes it's fun to be different on Valentine's Day, and sometimes it's fun to just stick with the old cliches and get a typical V-day gift. This little fox stuffed animal is so adorable, literally anyone would love to receive it.
A Key Chain
Heart Key Chain Legos, $7, Etsy
Looking for something super small? These Lego keychains in the shape of hearts are whimsical and sweet
A Mandle
Love Notes
Instant Love Notes, $8.99, Francesca's Collections
If you want your relationship to start getting more romantic, buy this — it could really be a gift for both of you. You two can rip out these sweet love notes and hide them in unexpected places.
Cheesy Boxers
XO Boxers, $18.50, J.Crew
If your significant other is a guy, these cheesy Valentine's Day boxers from J.Crew are a must. They're fun, cute, and are appropriate for any stage of your relationship.
A Picture Frame
Monogrammed Beer Mug
Monogrammed Beer Mug $21.95, Home Wet Bar
If you're dating a big beer-drinker, a monogrammed mug will make a really special gift. It's inexpensive, but looks like you spent a lot more than you did. And you could always buy some of their favorite beer to make the gift bigger!
Fun Cutting Board
Cerveza Lime Cutting Board, $11.95, Home Wet Bar
Another gift any beer lover would enjoy is this Corona and lime cutting board. Look at that little knife!
Mad Libs
Mad Libs In Love, $2.72, Amazon
In case you forgot, playing Mad Libs is so much fun! Get this romantic version that is perfect for Valentine's Day, and make your casual hangout sessions even more entertaining.
A Big Basket Of Chocolate
Your Love Gift Basket, $19.99, Russell Stover
You can't go wrong with chocolate, especially on Valentine's Day. Russell Stover has options that are inexpensive but offer a lot of different kinds of chocolate.
A Literal Heart
Humongous Heart Plush, $20, I Heart Guts
Be quirky and cool this Valentine's Day with a stuffed animal in the shape of a literal heart. It's the most adorable organ you've ever seen.
A Throw Pillow Cover
In High Tide Pillow Cover, $24, Etsy
If your significant other lives on their own, help them decorate their place with this loving pillow. It's especially perfect for a partner who loves anything nautical.
Beard Products
Wild Man Beard Conditioner, $20, Urban Outfitters
If you're buying for a guy with a beard, this Wild Man Beard Conditioner is the perfect choice — and really, it's kind of a gift for you too.
A Sexy Game
Let's Play Doctor for Adults $16, Uncommon Goods
Make this date, and all the ones after it, even sexier with a game like this one. It will quickly spice things up, in the best way.
Sticky Notes
Hey Baby Sticky Notes, $5, Francesca's Collections
These sweet sticky notes are the perfect way to leave each other little notes when you're out. This makes a great small gift, or just something to throw into a bigger gift.
Designer Deodorant
Givenchy Gentlemen Only Deodorant Stick, $23, Nordstrom
Want to get something designer that doesn't have a designer price tag? Check out this Givenchy deodorant. The packaging is so nice, your boyfriend won't even want to throw it out.
Chocolate Cigars
Milk Chocolate Cigars, $15, Godiva
Celebrate Valentine's Day the classy, mature way, without all of the gross smoke. These chocolate cigars are fun to eat AND seriously delicious.
A Cute Mug
A Relationship Book
What I Love About You Q&A Book, $9.95, Hallmark
Take advantage of this lovey-dovey holiday to really bond and make your relationship stronger. This book will help you do just that.
Funny Wine Glasses
Mr. Right and Mrs. Always Right Wine Glasses, $14.99, Etsy
I mean… it's kind of the truth, right?
Delicious BBQ Sauce Set
Budweiser BBQ Sauce Gift Set, $24.95, Home Wet Bar
Who wouldn't want to try this delicious take on BBQ sauce? Make yourselves dinner on Valentine's Day and use these.
A Nice Candle
Archipelago Botanicals Signature Soy Wax Candle, $24, Nordstrom
If you have no clue what to buy this person, go for a nice candle like this one. The packaging is simple but really nice, and there are so many different scents to choose from.