Here's What To Expect From NPH's Variety Show
Early Friday morning, the word on everyone's minds is actually two words: Super Bowl. From wondering what Katy Perry has up her sleeve for the Halftime Show, to finding out that her "surprise guest" is actually Missy Elliot, it seems that the whole Super Bowl mania has reached a fever pitch whether you're in it for the football or not. However, there's something just as important, if not equally important, that appeared on Friday morning: the promo for Neil Patrick Harris' NBC variety series. Oh, sure, NPH's name should come up more in tandem with the 2015 Oscars than with the Super Bowl, but I don't tend to look a gift horse in the mouth. Especially not when the 15 second promo gives us a perfect glimpse into what we can expect from the series as a whole.
During the promo, we witness a fast-talking NPH trying to fit an entire musical number into the promo in the 15 seconds they've allotted him to describe the show to the audience. (As you might imagine, he never actually gets to the musical number, although it looks like it was going to be the stuff of dreams.) So what does that short gag tell us that we can expect from the series as a whole? Here's the rundown.
Neil Patrick Harris
Okay, this much is obvious. But it's clear from the promo that the variety series won't be a variety show the way Saturday Night Live is a variety show. If NPH doesn't appear in every sketch, then he's at least going to introduce every sketch. It'll be all NPH all the time, and there ain't nothing wrong with that. I mean, why else are you watching the show?
Quick Jokes
You know what's better than NPH? NPH showing off his incredible comedic timing in a format that's very different from his years on How I Met Your Mother. Not only was he talking fast in the promo, but he was doing it in a ridiculously funny and endearing kind of way. Although the promo had to be scripted, his words flowed easily and the humor was entirely in his earnest delivery.
Musical Numbers
When I say Harris, you say musical number. If you thought his Broadway skill set was going to come in handy for the variety series then you were absolutely right. NPH tried to show us a musical number that would blow our socks off in the promo, but he didn't quite get to it. From that, I'm anticipating that we can expect at least one musical number per episode. Forget about musical guests. All numbers will be performed by NPH himself.
Production Gags
The best part of the promo for me was how it was all based around a production gag. NPH beginning by saying they had only given him 15 seconds to describe his show just struck me as particularly hilarious. As a result, I'm sure we can expect more production gags from his variety show, whether it's a sketch about a skit falling through, production interrupting a sketch to tell him he can or can't do something, or simply "technical problems," NPH can set his series aside by involving the crew as much as the cast.
Magic
I mean, if NPH doesn't do at least a little magic on the show then what is the point, you guys? He might not do any in the promo, but that could be because he's saving the best for last.
Check out the promo below, and prepare for the best new show on NBC.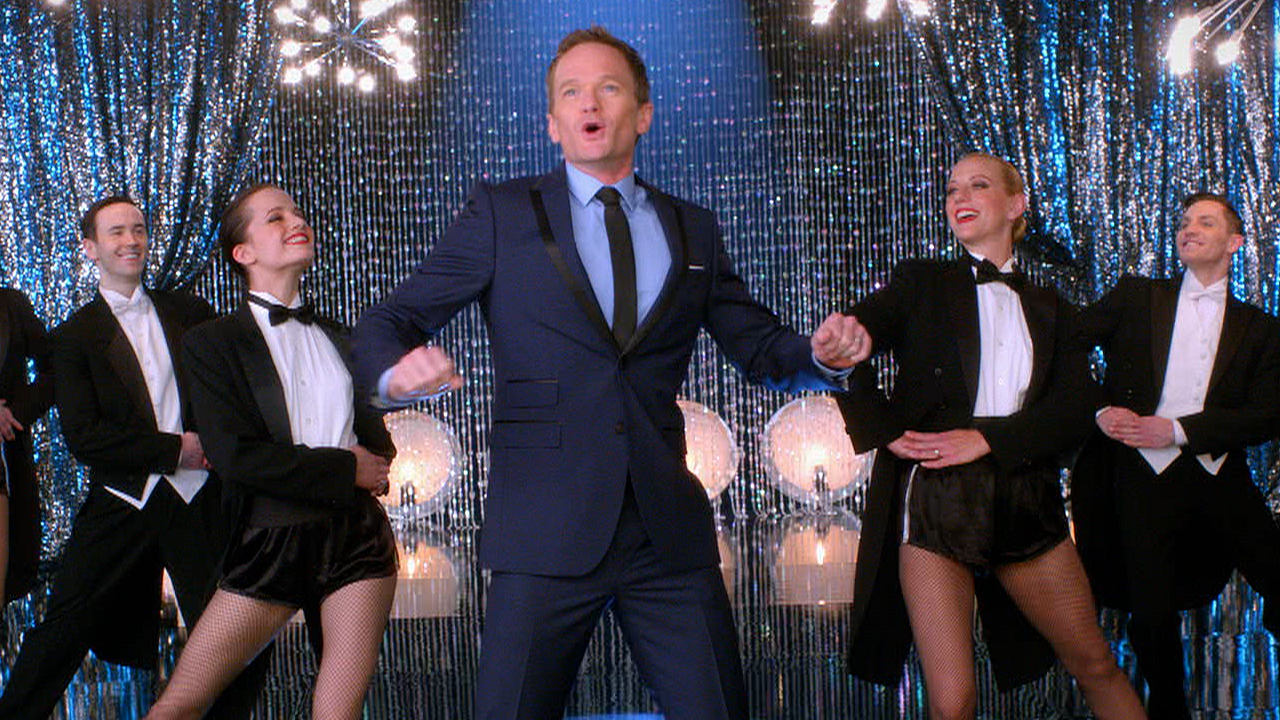 Image: Getty Images