Team Delena Got a Big Win on 'TVD' This Week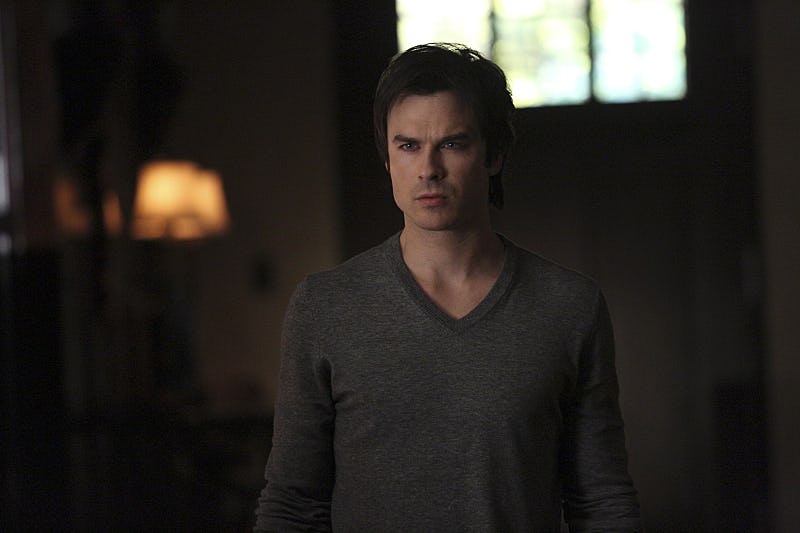 Well, that just happened. Thursday night's episode of The Vampire Diaries provided fans with a bunch of intriguing storylines to sink their teeth into. Kai is turning into a good guy, Bonnie was going to kill herself (but now she's not and potentially has a new way of getting back home courtesy of Qetsiyah blood). However, the most monumental takeaway that's bound to have fans hitting the rewind button for days on end is the fact that Damon and Elena had sex. That's right, my friends. Team Delena is officially back in business. (Please feel free to freakout accordingly. I'll wait.) But let me back up for a moment…
Now that Kai has developed into pretty much a completely different person overnight, he was quick to point out that Elena went through a very similar phase when she transformed from a Stefan-loving human to a Damon-loving vampire. Naturally, this caused her to once again reflect on her own issues (successfully making this otherwise Bonnie-centric episode all about her), which got her to realize that she doesn't want to keep looking to the past anymore. It doesn't that she once used to love Stefan. She always finds her way back to Damon, and that, right there, is all the answer she needs. Damon, of course, was thrilled with her recent revelation and went in for a nice and steamy kiss… which led to the removal of clothes… which led to you know.
Suffice to say, it was a pretty great moment for Delena fans, especially since that was no one-night-only hook-up. All season long these two have made us worried if a reconciliation was even possible now that Elena lost all of her happy Damon memories. But now it seems as though they've finally reached some solid ground. We knew it was heading in that direction due to last week's kiss, however, now that they've sealed the deal, so to speak, I'm more confident than ever that this is still a 'ship built to last.
Now if you'll excuse me, I've got to go re-watch that scene at least 20 (alright, maybe 50) more times. BRB.
Images: Annette Brown/The CW;standbydamon/Tumblr