9 Things That Take Longer Than Waiting For 'GoT'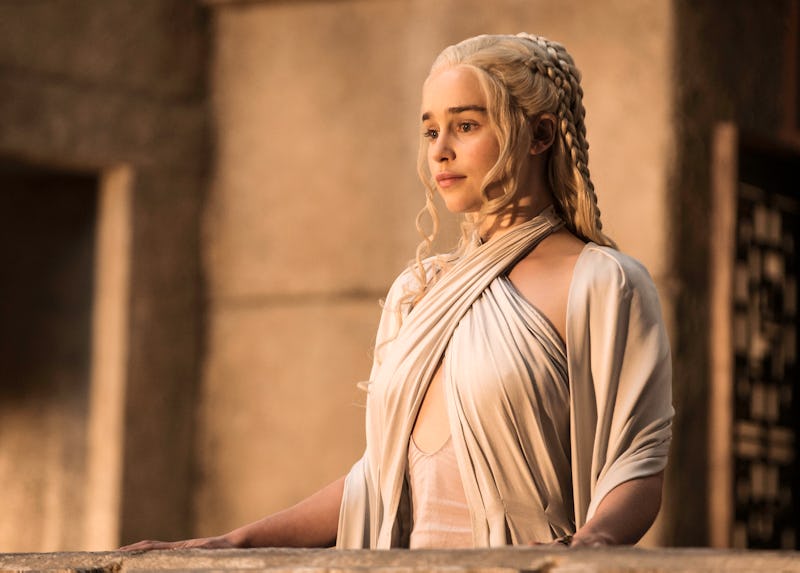 There are many things I love about HBO's Game of Thrones: the epic battles, the incredible dialogue, the gut-wrenching plot twists. What I don't love, however, it how long it takes for a new season to debut each year. Seriously, by the time Game of Thrones Season 5 premieres we'll have gone almost 10 full months to the day without seeing a new episode. (Season 4 ended on June 15, 2014, while Season 5 won't kick off until April 12, 2015.) That's certainly enough time to develop a pretty severe case of Westeros withdrawal. To be fair, though, it's not as though we're expected to go completely cold turkey. Aside from new photos and an action-packed trailer, the network is also releasing a special documentary this Sunday called Game of Thrones: A Day in the Life , giving fans a behind-the-scenes look at Season 5's production.
So yeah, I guess we're not totally without our fair share of GoT teasers. But that still doesn't make all of this waiting any less excruciating. (Can you tell that I'm not a patient person? Be honest.) With that in mind, I took the liberty of compiling a list of things that actually take longer than waiting for a new season of Thrones, just as a way to help put of our own aggravations into perspective. We may be forced to wait a long time for this show, but at least we can take comfort in knowing that there are some things out there that take just as long or even longer.
Waiting For a New Season of Sherlock
Let's face it — as much as Thrones fans think they have it bad, Sherlock fans have it even worse. After Season 2's cliffhanger of a finale, viewers were forced to wait close to two years before Season 3 premiered. Kinda makes 10 months feel like a cake walk, doesn't it? I mean, talk about cruel and unusual punishment.
Traveling To Mars
If you calculate it out, 10 months is pretty much equivalent to 300 days, give or take a day or two. And you may be surprised to know that a journey to the planet Mars is estimated to take anywhere from 150-300 days. Just the next time you think about complaining about that unfairly long gap between GoT seasons, just remember that at least you have WiFi and Netflix at your disposal. (THE HORROR!!!)
Ryan Gosling's Return to Twitter
As I'm sure many of you already know, the Twitterverse practically exploded last week when this Hollywood hunk sent out his first tweet in almost two years. So if we can survive a hiatus like that, then there's no limit to what we can accomplish.
A Killer Whale Pregnancy
Talk about torture, the gestation period of a Killer Whale is between 17 to 18 months, which means this particular species stays pregnant for almost a year and a half. Now I've never been pregnant myself, but this seems like an uncomfortable amount of time. I'll take my GoT wait any day over this, thank you very much.
A Trip to the DMV
Just kidding, of course. No trip to the DMV has ever been that long. Probably.
Bilbo Baggins' Journey in The Hobbit
According to the information given in the book, Bilbo's journey from the Shire and back lasted from April 27, 2941 until June 22, 2942, which equals out to a roughly 14-month adventure. That's four extra months than us, except with a lot more dragon-slaying and ring-wearing. (Or, you know, maybe not. What you do in your spare time is your business.)
A New iPhone
It took almost a year to the day for the iPhone 6 to come out after the iPhone 5s. I'm not complaining or anything (except I totally am), but I wouldn't hate if the wait could be a little shorter. #firstworldproblems
Another Game of Thrones Book Getting Published
George. R. R. Martin recently announced that Book 6 will definitely not be released in 2015, which left many fans highly disappointed. (If you recall, Book 5 was released all the way back in July 2011.) So I guess we should just be grateful the series isn't taking as long as the books.
Winter
Seriously, we've been talking about it for years now. When is it actually coming?
Images: Helen Sloan/HBO; Giphy (5)