Vanessa Bayer in Hilarious 'Fifty Shades' Parody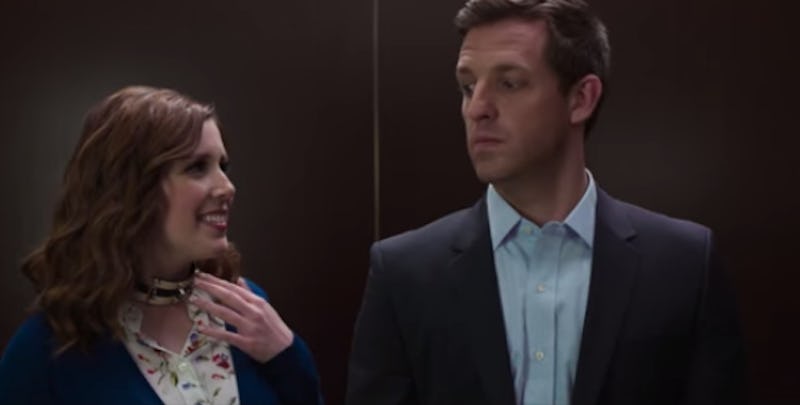 Since the release of the Fifty Shades of Grey movie trailer, the Internet has been littered with an exhausting number of Fifty Shades parody videos. There's the Lego version, the condom parody, the Ellen Degeneres edition, the Frozen video, and that's only naming a few. Regardless of how you feel about 50 Shades of Grey,you have to admit that between the book's use of erotic catchphrases and the exaggerated gravitas with which the film (which is based on Twilight fan fiction, by the way) is presented, the book and movie practically beg to be parodied. In a new commercial spot for Audi, SNL 's Vanessa Bayer simultaneously wins the 50 Shades parody game and demonstrates what I'd guess everyone who reads or reads about 50 Shades of Grey is thinking: anonymous elevator sex is probably one of those things that sounds like a good idea, but maybe might not work out in real life the way you might think it would. At all.
In the commercial, which is, hands-down, the funniest 50 Shades parody to come out thus far, Bayer does a hilarious Anastasia Steele-type and systematically tries to seduce a host of elevator-riders with a variety of assorted sex toys. Like most instances of attempted elevator sex, this endeavor doesn't go exactly as planned.
Check out the hilarious parody here:
Image: AudiofAmerica/YouTube