Kyle Makes 'RHOBH' Worth Watching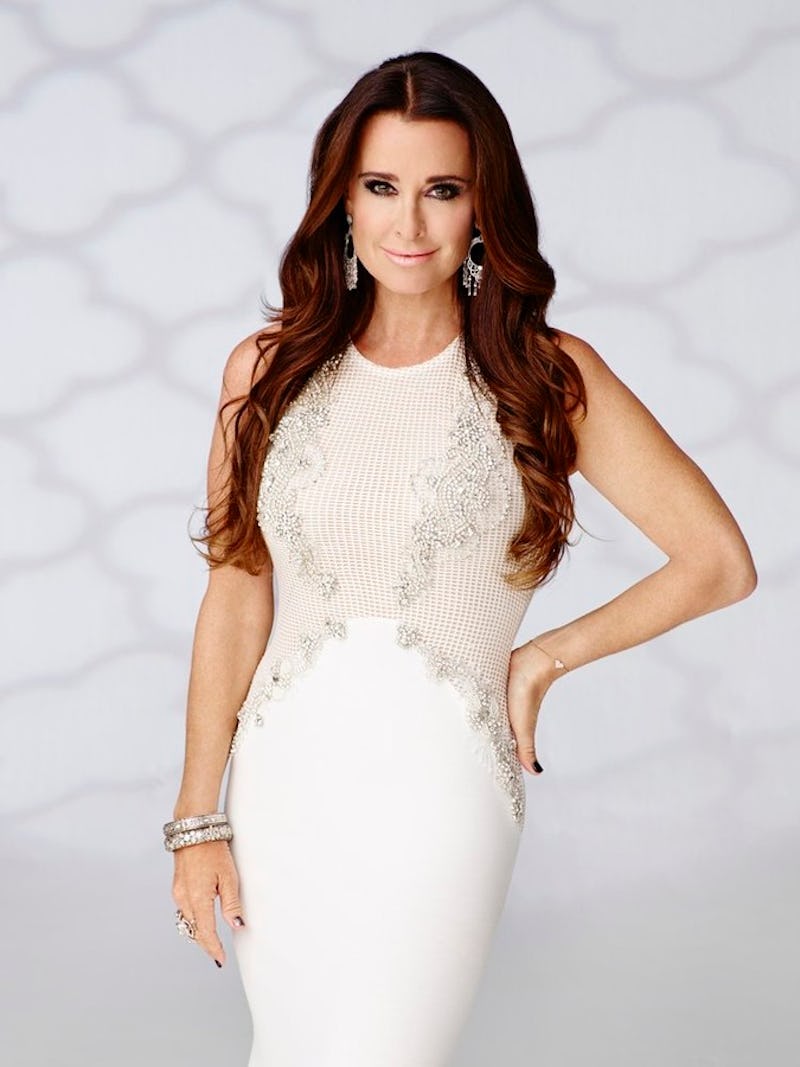 If you're a Bravo and housewife fan, then you most likely have a favorite housewife. Have you been watching this season of Real Housewives of Beverly Hills ? Is there one housewife that makes the series worth watching? Well, for me, that's Kyle Richards. Ever since the first season of RHOBH, Richards has found a place on my "Favorite Housewives" list. It usually takes a while for me to warm up to a housewife, but I knew immediately that Richards would hold a special place in my heart. Not only is she fun and crazy, but she's also down to earth and loves her family beyond words, which is something we both have in common.
Richards makes the reality series, which can be overwhelming and ridiculous at times, worth watching, and she is one of the many reasons I tune in every week. In addition to the similarities I share with Richards, what makes her so fantastic is that she embodies a little bit of every housewife and most of their qualities. From being fun to being dramatic to being wild to having those epic fights she seems to always find herself a part of, Richards sure knows how to keep fans on their toes even if some still think she's boring. Well, seeing as she's always finding drama, I'd say she's definitely far from boring.
Here are nine reasons why Richards makes RHOBH worth watching and why she shows you how she encompasses a little bit of every housewife.
She's Dramatic
A much needed quality for every housewife.
She Cries
There's no crying on Housewives. Oh wait, yes, there is.
She Yells
Yelling is definitely needed for all those fights.
She Praises Her Man
Have you seen Mauricio? Wouldn't you do the same?
She Loves Her Family
Like every pretty much every other housewife, she'd go above and beyond for her children.
She's Wild
She loves to let loose, and I love to watch.
She Throws Parties
If you ever need party ideas, Kyle is your go-to.
She's Rich
Duh. With that said, she doesn't seem to live too lavishly.
She Fights
This is where all that drama, yelling, and crying comes in handy.
She Says Hello With Kisses
You can't be a housewife without those ten million cheek kisses.
Images: Michael Larsen/Bravo; Giphy (8); realitytvgifs/Tumblr; WiffleGif