'Invisibilia's Lulu Miller Is Your New Fav Nerd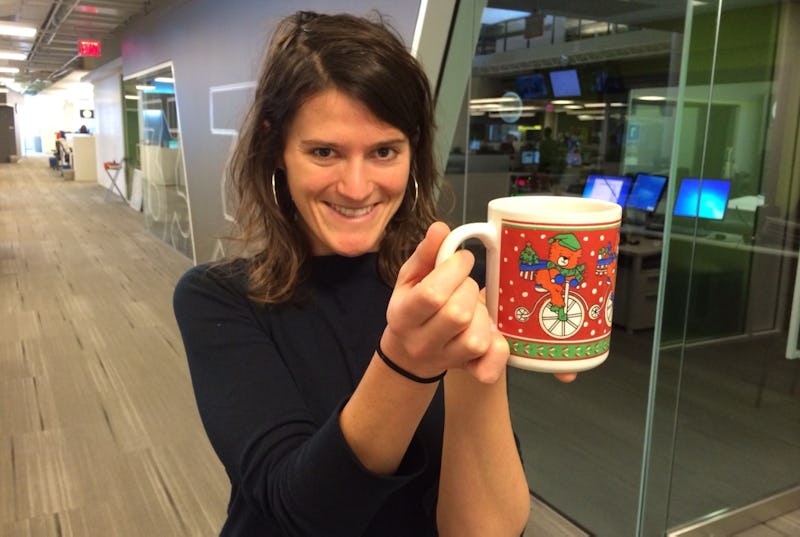 Serial has ended and we're all looking for something to fill our work/commuter/walking around time with. Luckily, we don't have to look too far, because Invisibilia has arrived and it's all we could've wanted, and more. Along with it come two hosts, Alex Spiegel and Lulu Miller, your new nerdy guides to the invisible forces that shape human behavior.
The pilot season of the podcast kicked off on January 9, and has since been climbing to the top of the iTunes Podcast charts. The main reason for the series' success is the stellar pair of ladies the show has as hosts. Spiegel and Miller are working together to deliver these stories each week and they as cool as they are as a team, they're also pretty impressive individually. In fact, co-host Lulu Miller is a veteran of the NPR Science Desk and has covered various topics on human (and insect!) behavior. One of her biggest hits is a story on a virus that makes crickets have more sex. So yeah, Miller knows how to uncover the treasures found in the world of science.
She also has one of the most hilarious first tweets I've ever seen:
Before being added to the helm of Invisibilia , Miller was one of the founding producers of Radiolab, a popular public radio show and podcast that spun stories and science into documentaries. Miller's work has been recognized by the George Foster Peabody Awards, Third Coast, and The Missouri Review. Even before that, she graduated from Swarthmore University with a degree in History.
So look out, listeners, because the nerd world just added two brilliant goddesses who are about to take over your every waking thought. Things are about to get awesome.
Image: Lulu/Mugs of NPR Tumblr