5 Awesome Female Photographers You Should Know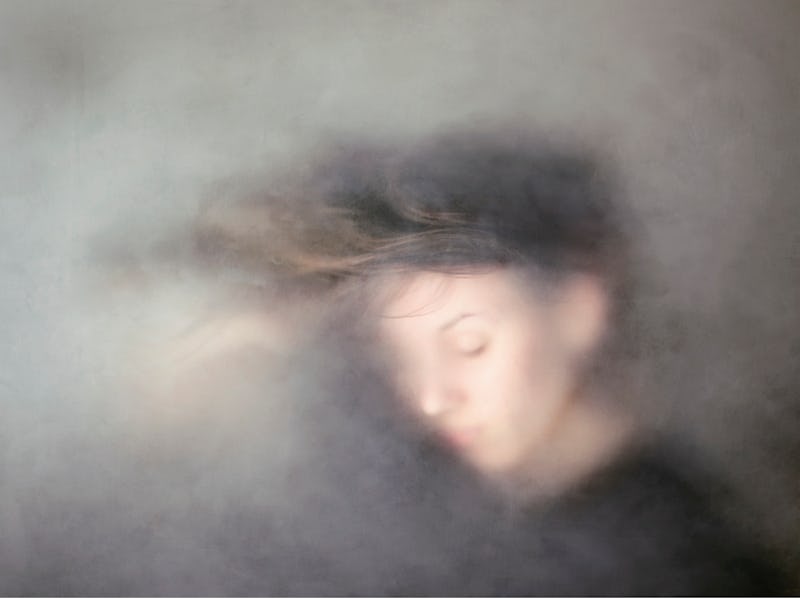 Women have always been a strong and influential part of photography's history. From Julia Margaret Cameron's black-and-white portraits of Victorian bohemians to Diane Arbus's famous pictures of the bizarre and grotesque, we've always had a place behind the camera, as well as in front of it. Nowadays, photographers like Annie Liebowitz, Ellen von Unwerth, and Mary Ellen Mark dominate the big glossies, while artist Cindy Sherman's photographs are some of the most expensive art in the world. But it's not all about the establishment. There's no lower age limit to owning a camera, and some of the hottest up-and-comers on the photography scene are women under 35, snapping everything from war zones to folktale fantasies from all over the world.
What does it take to succeed as a young female photographer? Uldus Bakhtiozina, a 29-year-old Russian photographer whose witty, myth-inspired work has gone viral multiple times, says it's all about being unique and seeking an antidote to Instagram-style cookie-cutter prettiness. "There are way too many bland, cold, boring fashion and lifestyle photos out there," she tells Bustle. "My photos try to express something deeper than today's average trendy photo formula. I make it a point to get away from that. I want to be learning something or feeling something when I'm looking at a photo."
These five photographers each have something that makes them spark, and they've garnered awards and accolades by the bushel for it. They're all tipped to make it very big — so you can say that you heard it here first. Here are five of photography's young female stars of tomorrow.
1. Erin Mulvehill
Mulvehill, 26, lives and works in Brooklyn, New York, and has a BS in photography from Syracuse University. She says her photography is inspired by her Buddhism and by ideas of inherent stillness. "Much of my work is rooted in the ideas of mind, body, seamlessness and time," she says. "I am inspired each day by the nothingness that resides in all things." Her work is both dreamy and confronting, and stays with you long after you've caught the first glimpse.
2. Zhang Jingna
Born in 1988 in Beijing, Zhang now works in New York, and her aesthetic is as rich as an oil painting. Her work's already been picked up by Vogue China, Elle Singapore, and the British Journal of Photography, and she was named Master Photographer Of The Year by the Masters Photography Association way back in 2007. This is a woman who's going places rapidly. She's also a massive comic and anime fan: her website identifies her as a "Gundam nerd," and she regularly pops up in Artists Alley at New York Comic Con.
3. Jennifer Emerling
Emerling, born in 1985, is obsessed with Americana from coast to coast, describing herself as "enchanted by small-town life and the American West." She earned her B.A. in Visual Journalism from Brooks Institute, is an alumni of the Eddie Adams Workshop, and was shortlisted by the Alexia Foundation for her project documenting the life of a tiny town in the mountains of Colorado. Her work is, in her words, all about America's "wonderfully exaggerated folklore and whimsy": crisp colors, up-close scenes of everyday American life, and, wide eerie vistas.
4. Uldus Bakhtiozina
Bakhtiozina, who does both photography and video-based art, was born in 1986 in what's now called St Petersburg, and her work combines a Tim Walker-esque dreamy quality with some sharply funny takes on Russian folklore and stereotypes. (One of her photographs has a girl dressed as a babushka holding a sign saying VODKA = WATER.)
Her work has been published in Vogue Italy, she had a highly popular TED talk from 2014, and she works for the BBC's 100 Women project. Her photographers are both beautiful and seriously giggle-worthy — and you'll hesitate to make any stereotypes about Russian culture ever again.
5. Lindsay Adler
Adler lives and works in New York, and if her work looks familiar, that's probably because it is: she's done work for Noise Magazine, Essence, Bullett, and a bunch of other publications. Her stuff is high-fashion, high-octane, and epic in scale: fashion shoots in deserts, women surrounded by splashes of paint, mind-bending couture. She's modest, though, and says that her shoots are the product of "the members of my creative team (hair, makeup, wardrobe)"— and that most of them are women.
Images courtesy of Erin Mulvehill, Lindsay Adler, Zhang Jingna, Uldus Bakhtiozina, Jennifer Emerling and their creative teams.