Which ABC Family Show Was Just Canceled?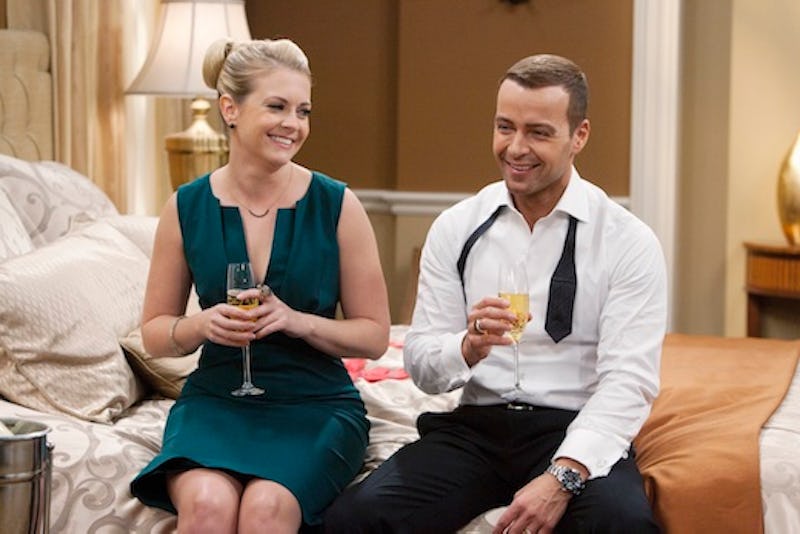 After four seasons, ABC Family's Melissa & Joey has been canceled. The show, starring Melissa Joan Hart and Joey Lawrence, was the network's first sitcom to ever reach 100 episodes, but they decided it was the right time to close up shop. "Now that the kids are grown and Mel and Joe have married and are looking toward starting a family, it seemed like a natural time to bring the series to a close," said Karey Burke, the excutive VP of programming and development. ABC Family is reportedly aiming to attract an older crowd with new programming, specifically women, though they still have plenty of family-friendly and teen-centric shows with Pretty Little Liars, Switched at Birth, and The Fosters.
Hart took to Twitter to share the news, writing, "Sorry to report... the end of an era." Her co-star Lawrence hasn't tweeted anything about the cancelation yet, but earlier today, he thanked fans for being the "best fans ever," writing, "My Angels you are simply amazing!" This is the longest-running show for both stars since their early acting days — in Sabrina, the Teenage Witch for Hart and Blossom and Brotherly Love for Lawrence — and with this new free time, it'd be great to see a Sabrina reunion. We all know that nostalgia is big with all the remakes and sequels coming out this year, so why not give Salem a job again? Jussayin'.
Images: ABC Family; Giphy