Basically Everything Is Being Rebooted in 2015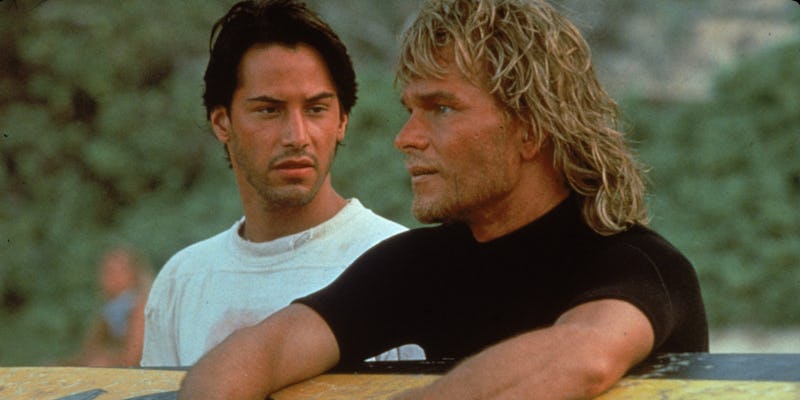 If you loved the '80s and '90s, 2015 is going to be your year. Actually, all the reboots and remakes of movies and TV shows happening next year will either excite you or make you want to curl up in a corner — there are a lot of them. The latest to be announced were Bewitched on NBC (which is the story of Samantha's granddaughter, so not a true reboot) and Hitch on FOX (which we have plenty of casting ideas for). Though there are a few that still don't have release dates, like the Married... With Children spin-off about Bud Bundy and the I Know What You Did Last Summer reboot, you can keep those in the back of your mind, too. We've officially taken nostalgia too far, folks. At least Cameron Crowe shut down the Say Anything remake before anyone could try to one-up John Cusack.
Those are just the tip of the iceberg. (And if they reboot Titanic, I will go down with Leo and Kate's ship.) What's old is new again for far too many movies and TV shows, from your favorite cartoons like Peanuts to even scarier versions of horror films like The Poltergeist. Hey, at least there's something for everyone?
Cinderella — March 2015
The classic Disney film is getting a live-action makeover starring Downton Abbey 's Lily James and Game of Thrones ' Richard Madden. Oh, and Cate Blanchett and Helena Bonham-Carter. This one is going to be good.
Mad Max — May 2015
In Mad Max: Fury Road, Tom Hardy takes over for Mel Gibson, 30 years later, with Charlize Theron by his side. Based on the first footage, the benefits of modern technology really helped the remake.
Jurassic Park — June 2015
In 2015's Jurassic World, who knows what will happen. It could be a reboot, it could be a sequel, but all we really know is that Dr. Ian Malcolm just has to return!
The Poltergeist — July 2015
This 1982 classic is probably going to be twice as scary, thanks to modern CGI and other crazy scare tactics. Watch the trailer for Poltergeist above.
Point Break — July 2015
The 1991 film is getting a remake that apparently trades surfing for "extreme sports." Luke Bracey takes over for Keanu Reeves as Johnny Utah, Édgar Ramírez steps into Patrick Swayze's shoes as Bodhi, and Teresa Palmer is undercover FBI agent Tyler.
Fantastic Four — August 2015
Fantastic Four hits its 10-year anniversary the year that the reboot, The Fantastic Four, releases. It's a little weird, but with Miles Teller, Michael B. Jordan, Kate Mara, and Jamie Bell, I can't help but be totally excited. And don't worry — contrary to what Mara said, this is not a total reimagining of the comic books.
Frankenstein — October 2015
This retelling of the 1818 Mary Shelley classic centers around Igor, Frankenstein's hunchbacked lab assistant. Daniel Radcliffe and his long, long hair plays Igor to James McAvoy's Dr. Frankenstein in Victor Frankenstein.
Peanuts — November 2015
The last Peanuts big-screen movie happened in 1980, so this isn't a traditional reboot. It does have CGI, high-tech versions of Charlie Brown & Co., though, so I'll count it.
Images: Sony, Columbia Pictures, 20th Century Fox (2), ABC, Universal Pictures, BBC, Disney