13-Year-Old Girl Recreate's Beyonce's "7/11" Video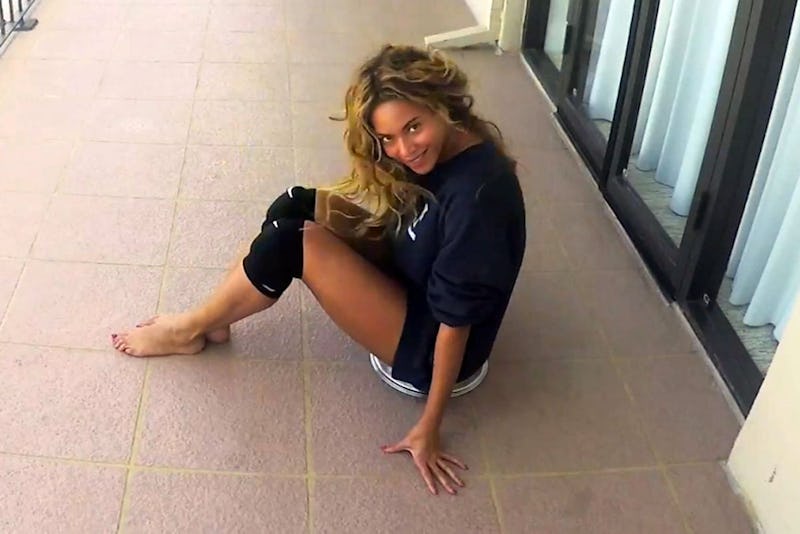 This girl is probably the coolest little chick on the earth. 13-year-old Kyla Imani remade Beyoncé's 7/11 video and the result is pretty bad ass. She's wearing a "Kale" shirt, just like Beyoncé, and her moves are solid. I mean, it's just like watching a little Beyoncé bouncing around. She's even got an adorable all-girl posse, a Christmas tree, and a selfie stick. It's a pretty perfect re-creation. The only question I have: Where did Kyla get the swanky hotel suite?
The best part: When the original song says "don't drop that alcohol," Kyla says lemonade instead. When the girls are all in the kitchen with big red plastic cups, she's even pouring lemonade from a bottle! It's PG creative license at its finest. There are thousands of Beyoncé imitations out there floating around on the Internet, but very few are worth watching. Now we're adding Kyla to the list, because her commitment to Bey's moves is almost too much to handle. Mid-song, she even shouts out to "the one and only Beyoncé: inspiration." I hope Kanye West doesn't see this; it's potentially another moment he could choose to throw a fit about people winning Grammys over Bey. Anyway, watch Kyla below:
For reference, here's Beyoncé's original:
And you can rest assured that Kyla's version has none of the sexy suggestiveness of Bey's. It is, of course, a kids version. So no bathroom twerking. That's for the grown-ups.
Photos: YouTube; Giphy