Bryshere Gray's 10 Best 'Empire' Tweets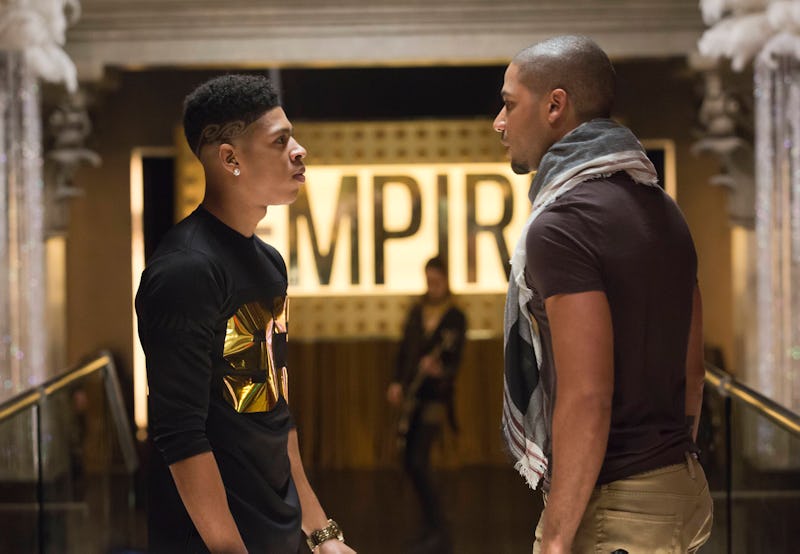 What's great about Fox's Empire isn't just all the characters and fun plot twists — it's the social media response to the show. Every week, the show consistently trends when it airs on Wednesday nights and many of its cast members like Taraji P. Henson (who plays Cookie Lyon), Jussie Smollett (Jamal), and Bryshere Gray (Hakeem) live-tweet along with Empire , joining in the fun. Not only that, but the cast seems super tight, appearing on each others' social media accounts in Twitter mentions and Instagram photos often. Gray, also known as Yazz the Greatest, seems to have a particular blast livetweeting his character Hakeem's antics, broadcasting some classic tweets to the Internet.
Gray, whose Twitter handle is listed under his rap alter ego, Yazz the Greatest, often has some of the greatest emotional responses to what's going on with Hakeem, Takeem (the coupling of Hakeem and pop star Tiana Brown, played by Serayah McNeill), and the rest of the Lyon family — and he knows exactly what's going to happen before we even see it on screen. That's a sign of a great show, y'all. Considering throwing Gray a follow on Twitter? You should. If you need further convincing, here are 10 of Gray's best live tweets from his past few weeks of starring on — and watching — Empire.
When Hakeem Found Out About Tiana's Affair With India
When Jamal Moved Into His New, Not-So-Nice Apartment
When Tiana & Hakeem Became An Official Item
When Hakeem Openly Dissed President Barack Obama
When Hakeem's Affair With Camilla (Naomi Campbell) Was Revealed
When Bunky Died
When Gray Made Sure Viewers Were Having Fun
When Gray Was Asked To Choose The Best Thing About Playing Hakeem
When He Realized He Has Impostors Now
When Empire Was Renewed For A Second Season
What will Gray tweet for this week's episode? We'll just have to follow him and see.
Image: Chuck Hodes/Fox