Ever Wondered How A Dior Bag Is Made?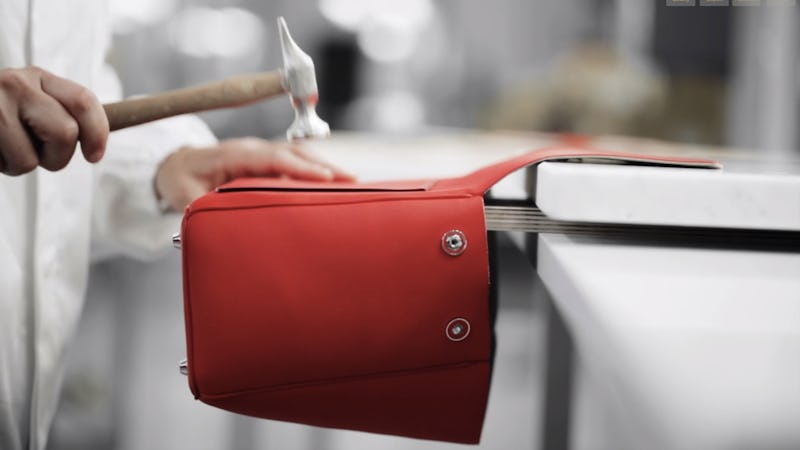 Vogue Paris shined its fashion spotlights on the most perfect little video this week: A step by step look into the process of hand-making a Dior bag. It could be the calming music, or the special feeling of getting a look into a secret world, but I am completely mesmerized by this clip. I have watched it three times and I think I'm going to watch it again when I finish typing this! I mean, I bet you never imagined that a hammer and a cocktail stick would be used in the making of such a pretty handbag, right?
In all honesty, it's really nice to see something being hand-crafted at a time when it seems like products just appear in our shops by magic (or machines). We no longer have contact with the shoe or dress-maker in the way our parents or grandparents did before us — but it's important to remember that these people still exist, and are producing some intricate and lovely work.
Imagine my joy at discovering that the face of this "Be Dior" bag is none other than everyone's favorite girl-crush Jennifer Lawrence! Before you fall too much in love and start imagining this bag draped over your shoulder, let me remind you that Be Dior bag comes in three sizes, and the prices range from $3700 to $4900. Sighs. I think I'll ultimately have to go for the Kate Spade Saturday Mini Satchel, which is closer to my budget. I'd be too afraid to leave the house with a Dior handbag! So many things could go wrong...
So, run off and get yourself a cup of tea, and take a two-minute break to enjoy this pretty video!
Images: Dior