It's Been 10 Years Since 'Prep'! Have You Read It?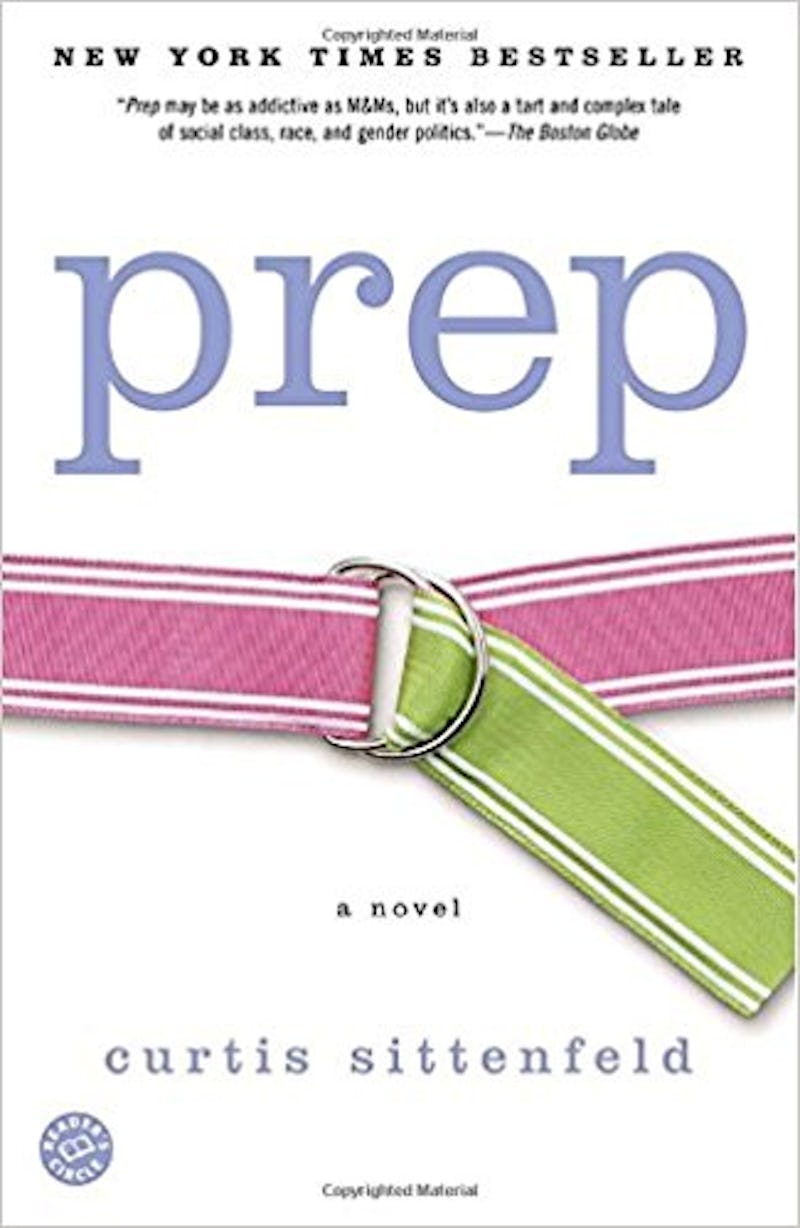 Ten years ago, when I was 29, my first novel, Prep , was published and became a surprise bestseller. The tale of an awkward Midwestern girl named Lee who finds herself at an elite New England boarding school, Prep was — to my everlasting joy — embraced by readers who saw themselves in Lee's self-consciousness about class, her fraught but rewarding friendships, and her angst-ridden crushes and hook-ups. (There also, I should admit, have been readers who think Lee is pathologically neurotic — in fact, the amount of sympathy readers have for Lee often reveals how cool they themselves did or didn't feel in high school.)
I'm now almost 40 and close to finishing up my fifth novel, but, as with kisses, there's always something special about your first. Even though Prep isn't autobiographical, it's as if its pages contain my entire life prior to writing it — my observations and obsessions and hard-won lessons about how to craft sentences — whereas my subsequent books each contain only two or three of the intervening years of more mellow adulthood.
Prep: A Novel by Curtis Sittenfeld, $12, Amazon
Prep has been translated into 25 foreign languages, and I've loved seeing how publishers in other countries choose covers that capture both the particular story I wrote and the universal experience of being a teenage girl. In honor of Prep's 10th anniversary, here are 10 favorites:
Netherlands
The Dutch cover has always made me laugh because I think Lee would be terrified by these hot girls and their sharp hipbones. I've heard a rumor that sex sells, and this cover certainly puts that hypothesis to the test.
Korea
In this classically preppy image for the Korean cover, the girl's blonde hair doesn't match with Lee's, which is described in the book as brown. But I do think her tentative, watchful, and slightly sad expression captures the emotional flavor of my protagonist.
Russia
We were still in the Harry Potter heyday when Prep was published, which might be why the Russian cover gives off the pleasant whiff of Hogwarts.
U.K.
I once spent a preposterous amount of time trying to determine if the young woman on the British Prep cover is the same person who played the character of Sybil on Downton Abbey. Spoiler: She's not.
Germany
Lee comes out of her shell just a little when she discovers an unexpected talent for cutting her peers' hair. The German cover cleverly alludes to that skill.
Sweden
I think of the Swedish cover as the Bootylicious Prep, and I mean that as a hearty compliment. I visited Stockholm when Prep was published there, and some people from my publishing house there met me at the airport and accompanied me back to my hotel. They'd brought a copy of the book, and, through my jetlag, I thought it looked great.
Serbia
In Lee's wildest dreams, she'd love to put on an outfit like the one worn by the girl on the Serbian cover and go clubbing. In her real life, I don't see it happening.
Romania
I never thought about Alice in Wonderland while writing Prep, but after my Romanian publisher pointed out the parallels, I can see how Lee goes down the boarding school rabbit hole.
Thailand
I get a kick out of how my Thai publisher borrowed from the American image but also made it blingily their own.
Denmark
Even though the Danish cover shows only a disembodied head, there's something so poised and competent about her — I like to think she represents the pulled-together woman Lee becomes in adulthood.
After studying French and Latin when I myself was a boarding school student, I basically have no idea what any of these editions besides the British one say. As a writer who cares about every phrase and comma of the American editions of my books, I find my own ignorance with foreign editions oddly liberating; I usually see the covers for the first times after the books have been published, so whether or not I like how they look is basically irrelevant. Yet I'm so familiar with the words in Prep that I've sometimes thought if I ever have a long, long stretch of time — if, say, I get sent to prison — I could teach myself German or Korean or Swedish just by poring over these books. I hope I never have that opportunity, but I'll continue to enjoy the way that my story is interpreted and repackaged around the world.
Images: De Bezige Bij; Gimm-Young Publishers, Inc.; AST Publishers; Transworld Publishers; Aufbau-Verlag; Wahlström & Widstrand; Editor (an imprint of Alnari Publishing House); Polirom Publishing House; Siam Inter Multimedia Public Co., Ltd.; Forlaget Hr Ferdinand