Guys Watch 'The Notebook' For The First Time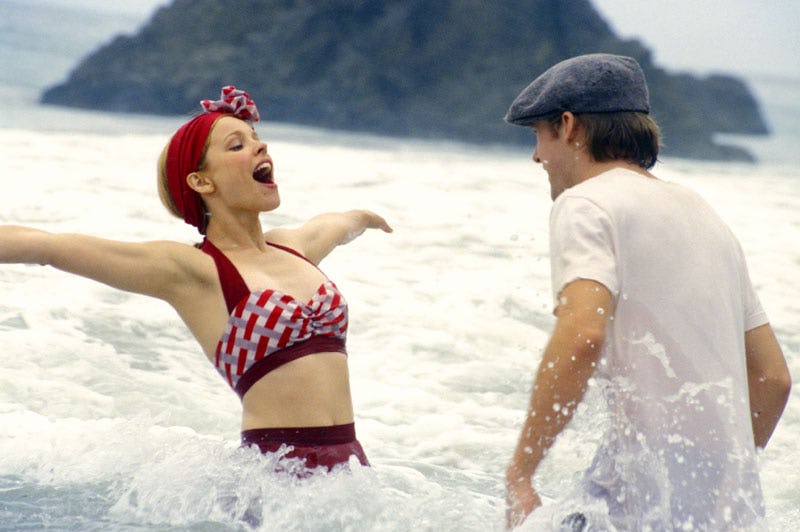 There's no greater gesture of selflessness than anyone, man or woman, sitting beside you as you screen your favorite insufferable film. For many, that narrative takes shape in the form of on-screen tortured lovers Ryan Gosling and Rachel McAdams, and that's precisely why BuzzFeed's "Guys Watch The Notebook For The First Time" is so endearing. I think I speak for all of us when I say no one thought they'd ever see a marginally sardonic review of the aforementioned movie delivered by a man in a Black Flag t-shirt.
Blessed be those of us with enough self-awareness to cringe at our own love of Nic Sparks theatrical adaptations (the number of times I've personally seen this film is unspeakable). Sure, the tested but unwavering love of the story's (fictional) protagonists is mind-numbing. But sit long enough with Allie and Noah, and your investment in the plot line deepens, even if it's to commentate its absurdity. Take for instance the part when Noah's hanging from a ferris wheel. "That's psychotic," says one male viewer. "In real life, I would just assume there are like, body parts in his freezer." Right, but isn't that why it's GREAT?
Watch below. You won't be disappointed.
Image: _Circussing_/Twitter