Don't Forget to Read Your Vibrator's Instructions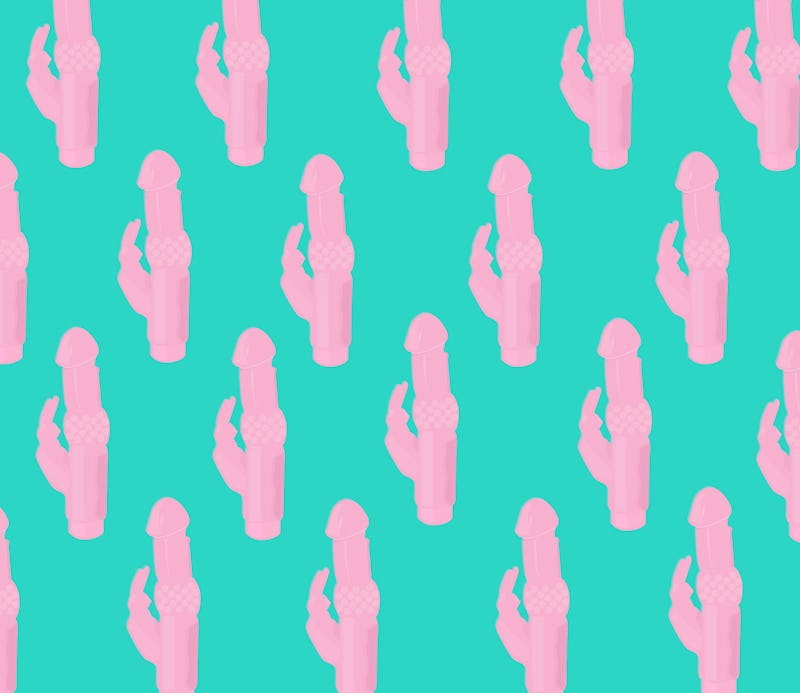 Christian Grey and Anastasia Steele's fictional romance has done a lot of things — but has Fifty Shades of Grey really caused an increase in sex toy injuries? Maybe not, but there does seem to be a correlation between the two: According a new report, the number of sex toy-related injuries has skyrocketed since Fifty Shades of Grey was first published. We'd do well to remember that correlation is not causation — but it's interesting nonetheless.
According to data from the Consumer Product Safety Commission, the number of injuries involving sex toys per year has doubled since 2007, with most of the increasing happening during 2012 and 2013 — also known as shortly after the publication of Fifty Shades of Grey in 2011. So is it possible that as the popularity of these books has grown, so too has the number of injuries due to sex toys?
Though there's obviously no way to prove definitively that E.L. James's best-selling trilogy is to blame for anyone's injuries, it does seem probable that the books might have inspired more people to try out sex toys — and given that the book is light on solid tips for how to use them safely, that could result in injury (particularly if people don't bolster their knowledge gained from the books with additional research). Contrary to many people's assumptions, Fifty Shades-style sex doesn't magically happen by throwing in a vibrator or some leather cuffs.
In fact, trying to recreate any aspects of Christian and Ana's sex life might not go as planned.
The possibility that Fifty Shades might be resulting in sex toy injuries is honestly more humorous than anything — no one died from any such injuries; most of them were not serious, although it's probably worth noting that 83 percent of them involved foreign body removal (that is, something got stuck). Still, if we can thank Christian and Anastasia for this uptick in injuries, it's part of a broader and more unsettling pattern that could prove far less funny.
I'm certainly not here to tell anyone they need to feel bad for enjoying the books, and I'm definitely not going to discourage anyone from experimenting in bed if Fifty Shades has you inspired; but please, don't use it as a reference guide for anything you get up to in real life. If you're going to try out sex toys, read the instructions.
Images: Bustle Stock Photo; Giphy