Would You Let a Bot Do All Your Dating For You?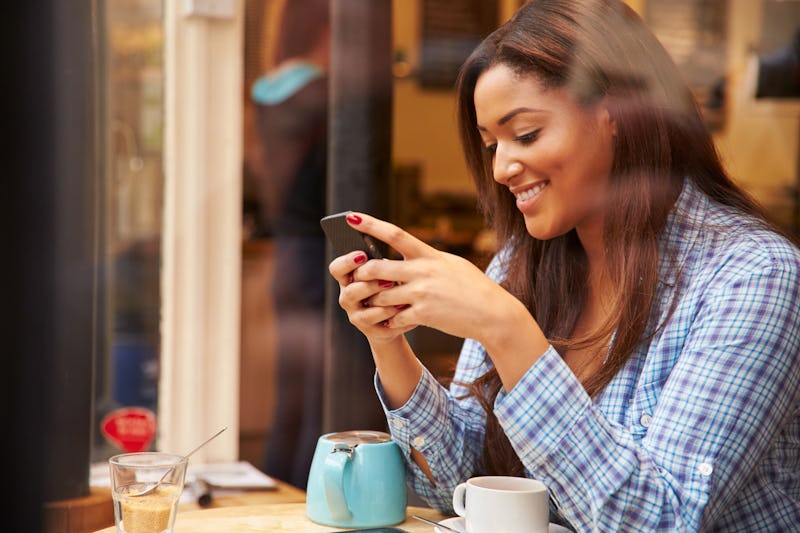 We've seen robots that can take care of all your Tinder swiping for you before — but now there's a new bot in town, and it does all that and more. It's called Tinderbox, and it does literally everything on Tinder for you: Swiping, messaging, you name it. The only thing it can't do is actually participate in whatever liaison it arranges for you, because, well… it's not a human being. Still, though, it's impressive, is it not? Perhaps a little frightening, as well — but mostly impressive.
According to Tech Crunch, Tinderbox is the creation of Vancouver-based developer Justin Long (no relation to that other Justin Long, as far as I know). I'll admit that a lot of the technical details of how the thing works boggle my mind a little bit; I'm not a programmer, so the language is a little difficult for me to parse. As I understand it, though, the core of its being is a facial recognition algorithm called Eigenface. Before it can start working its magic, it needs a little help from its user; you'll have to swipe 60 times total (a combination of yeses and nos) in order for it to figure out what you like and what you don't like. After it's got that store of data, though, it will take any and all profile images, run them against its data set, and swipe left or right accordingly.
YES WAY.
Matching isn't all it can do, though; Tinderbox will also start conversations for you. I'll admit that I'm a little skeptical about how good those conversations could be; I've never quite been able to forget about that OKCupid Cleverbot experiment I found out about last summer, though, so maybe I'm a little biased in that respect. It's actually working pretty well so far, apparently — wrote Long on his blog, "The bot is amazingly effective. I would estimate an accuracy of up to 70 percent in its selection." He did note, though, that there might be a "hindsight bias," so in order to test it out further, he created a brand new account. "In 48 hours, the bot registered 21 matches (starting all of those conversations), made four extended conversations, and… made over 300 moves," Long wrote. "I barely needed to touch the app." He's gone on at least 10 dates with the help of the bot, and his dates have generally found it not creepy. So, y'know… there's that.
Long has turned off the bot for now, mostly because "it worked too well and started to conflict with work"; furthermore, there's no word on whether he plans on taking it to a commercial release. He's still seeing one person it found for him, though, so maybe this really is the future of online dating. Or the future is now. Or something. All I want to know is: How long before we end up in the world of Her?
Images: Fotolia; Giphy