12 Food Couples Worth Celebrating This Valentine's Day, Because Love Does Exist, & It Created Mac And Cheese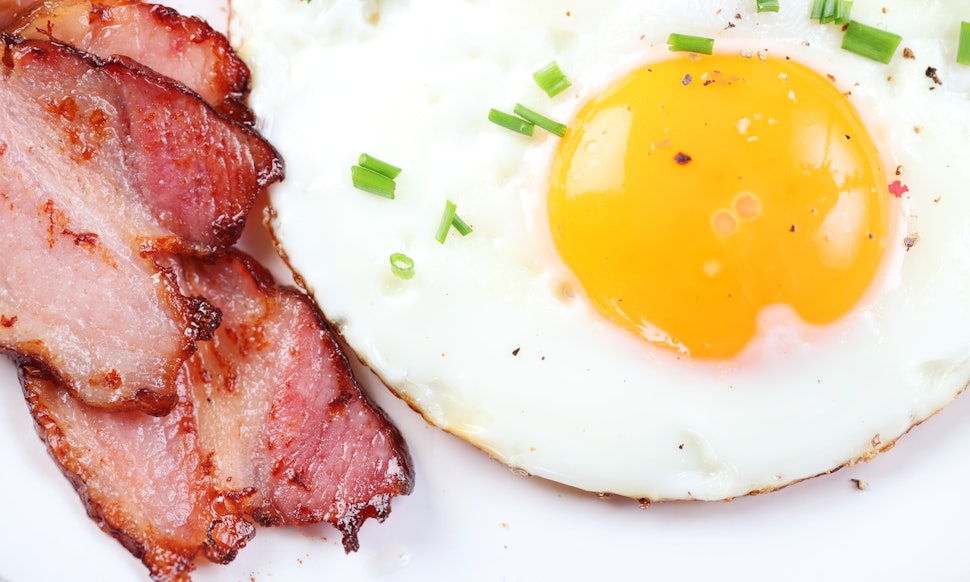 Valentine's Day is the perfect excuse to reflect on the most memorable couples throughout time — Ricky and Lucy, Ross and Rachel, Luke and Lorelai — you're an inspiration and we love you guys. But you know what we love more? Food couples.
That's right. This February 14 we're celebrating the most memorable food pairings of all time. Chicken and waffles, fish and chips, mac and cheese, cookies and milk — they're all here, and they all warrant a moment of silence and drooling. And as you read through this compilation of the 12 best food pairings of all time, bookmark liberally because there are some pretty sweet V-Day deals that are definitely worth celebrating.
Image: Fotolia
Mac and Cheese
How can you improve on one of the greatest foods pairings of all time, you ask? Shove it into a donut, of course. Lucky for you, PYT of Philadelphia already took care of the dirty work. All you have to do is show up, Instagram, and eat.
Image: PYT/Facebook
Chips and Dip
Chicken and Waffles
Which came first — the chicken or the waffle? Who cares, as long as this delicious duo is together forever? And if you're in NYC this Valentine's Day, head on in to Sticky's Finger Joint where you can experience the $7 "Sweetheart Special" — a house-made glazed waffle donut and gourmet chicken finger topped with strawberry syrup, chocolate, and whipped cream.
Image: Sticky's Finger Joint
Peanut Butter and Jelly
You're never too old for PB&J — especially when both are slathered on a burger. The Roaming Buffalo in Buffalo, New York tops their quarter pounder with bacon jam and your choice of crunchy or creamy peanut butter.
Image: Fotolia
Fish and Chips
Although this famed food pairing originally hails from England, Scotty Simpson's Fish & Chips of Detroit has been serving up the golden duo to hordes of eaters since 1950.
Ham and Swiss
Little Bread Cuban Sandwich Co in Miami serves up a fresh approach to the classic Cuban sandwich, pairing its Swiss with pork rillette and truffled thousand island dressing on a brioche bun.
Image: lilbreadmiami/Instgram
Biscuits and Gravy
Biscuit Head in Asheville, North Carolina pairs their biscuits with not one, not two, but three different types of gravy. A gravy flight, if you will. And I will.
Image: Biscuit Head/Facebook
Bagel and Cream Cheese
A bagel and cream cheese, also known as the ultimate hangover cure. The New York bagel snob in me swears by the everything bagel with lox and veggie cream cheese at Absolute Bagels on Manhattan's Upper West Side.
Chili and Cheese
The garbage plate of Rochester, New York is quite possibly the best vessel for chili and cheese known to man. What's on a garbage plate? You can choose from home fries, mac salad, potato salad, burgers, hot dogs, baked beans, chili, cheese, fried onions, and French fries. Yes, it's much safer to ask what's not on a garbage plate.
Image: Fotolia
Shrimp and Grits
No one does shrimp and grits better than the south. And when you're down there, head on over to The Country Club in New Orleans for Sunday brunch, where you can pair your shrimp and grits with bottomless mimosas and a backyard pool.
Image: Fotolia
Ketchup and Mustard
Crif Dogs of New York City is a heavenly place where ketchup and mustard mingle with condiments of all colors and textures. Boasting an extensive menu with more than 15 varieties of hot dogs, you'll be sure to find your perfect dog — with toppings to taste, no doubt.
Cookies and Milk
Oreos now come in Red Velvet flavor, just in time for Valentine's Day. You and your pink milk are welcome.