Nothing Tops Johnny Cash's Love Letter To June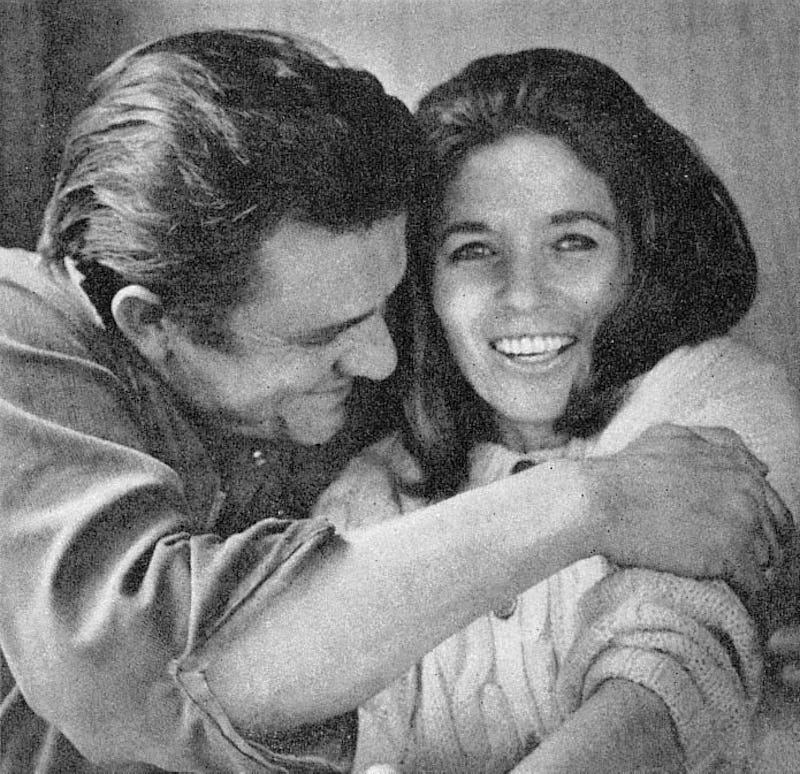 Love wasn't always simple for June Carter and Johnny Cash. The legendary country couple endured plenty of tumultuous times, which have been immortalized by the timeless song "Ring of Fire" and the movie adaptation of Cash's life Walk The Line. When they first met in 1956 as members of the Grand Ole Opry Company, Carter was married, and Cash was struggling with drug addiction, but the love that this couple had for each other was so undeniably intense that they overcame it all—and nothing shows that quite as eloquently as Johnny Cash's love letter to June Carter on her 65th birthday, which recently was named the most romantic letter of all time.
The letter was penned to her from Denmark, where Cash was performing on tour in 1994. It was almost a decade before Carter's passing during complications from a heart surgery in 2003; Cash, despondent at her loss, died a mere four months later.
According to the Daily Mail, the poll for most romantic letter of all time began to encourage people to revive traditional letter writing. Cash beat out poet John Keats, Jimi Hendrix, Beethoven, King Henry VIII and many others with this letter for June:
June 23 1994Odense, Denmark.
Happy Birthday Princess,
We get old and get use to each other. We think alike. We read each others minds. We know what the other wants without asking. Sometimes we irritate each other a little bit. Maybe sometimes take each other for granted.
But once in awhile, like today, I meditate on it and realize how lucky I am to share my life with the greatest woman I ever met. You still fascinate and inspire me. You influence me for the better. You're the object of my desire, the #1 Earthly reason for my existence. I love you very much.
Happy Birthday Princess.
John
I don't really care what happens on Valentine's Day this year at this point. Just the privilege of reading that love letter is all the romance I need. In case you need any more Johnny Cash and June Carter feels, here's "Ring of Fire," the song Carter wrote about her initial attraction to Cash, and "Flesh and Blood," the song Cash wrote about his enduring love for Carter:
Images: Joel Baldwin/Wikimedia, Imgur