Your 'Fifty Shades of Grey' Drinking Game Needs Actual Alcohol — Here's How To Sneak Liquor Into The Movie Theater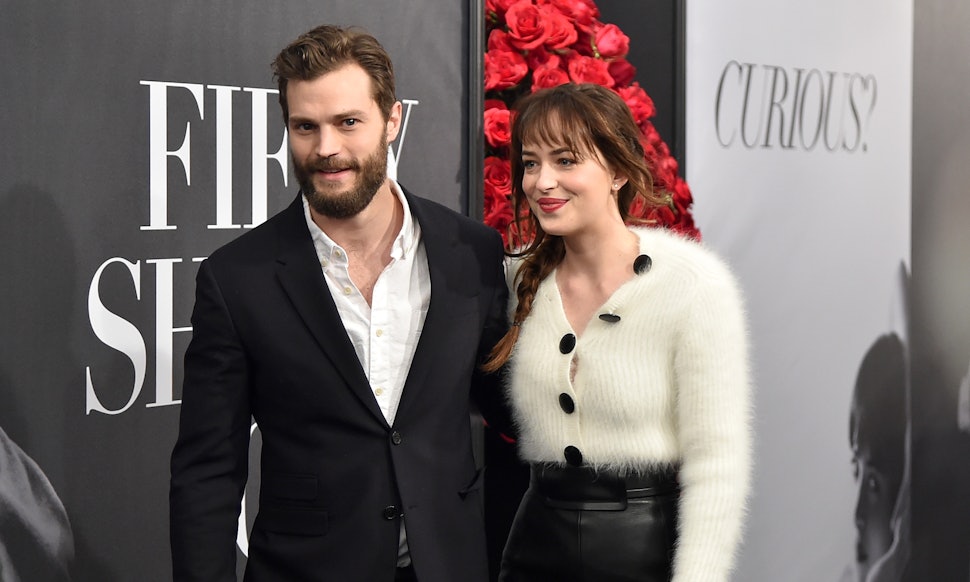 Mike Coppola/Getty Images Entertainment/Getty Images
The time is almost upon us: Fifty Shades of Grey hits theaters on Feb. 13, and if you're planning to see it on a Valentine's Day date, you may want to get drunk first. If you want to break the rules — although Ana Steele would tell you never to do that — you can drink during the movie, and I'm going to tell you how to sneak your liquor inside. These are not foolproof methods, and I am not endorsing breaking the law, but everyone deserves to have a little fun while watching what could be a lot of dialogue and next to no sex.
Check out seven ways to sneak liquor, wine, or any booze of your choice into Fifty Shades of Grey.
A Tiny Flask Never Hurt Anyone
This inconspicuous book flask would make Ana happy, and it happens to be all about chemistry. Buy it at ModCloth for $19.99.
Image: ModCloth
Booze Up Your Gummy Bears
Pretend You Just Have A Perfume Spray Bottle
Buy a mini spray bottle and fill it with alcohol. Make sure the top is on tight and either spray directly into your drink, or open it up and pour right into your large soda at the theater. Ta-da! These ones are from The Container Store; 1 oz. runs you 99 cents, and 2 oz. is only $1.29.
Image: The Container Store
Bring Your Own Can To The Party
This clever, easy-to-carry wine can from Turn 4 is your new best friend. These 375ml cans — a.k.a. half a bottle of wine — can be thrown in your purse and come in Cabernet Sauvignon or Sauvignon Blanc ($9 each).
Image: Turn 4
Anything Can Go In A Water Bottle
Clear is preferable here, but you can put pretty much anything in a water bottle. You could also try a soda bottle for your rum and Coke.
Image: Getty Images
Embrace Your Inner Goddess With A Fruity Cocktail
If you're more of a cocktail person, you can just bring in a pre-mixed one and take off the label. Or, mix one up yourself at home and pour it in a reusable water bottle that isn't clear.
Image: Getty Images
Go Big Or Go Home