One North Carolina Mom Won The Jackpot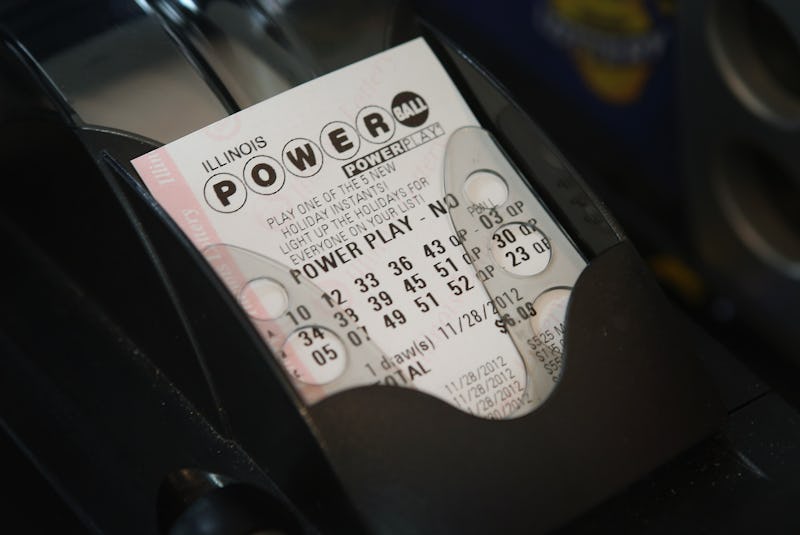 Imagine what you would do if you won $188 million. You're probably picturing yachts, castles, and lavish Great Gatsby-style parties, right? That's not exactly what one North Carolina mom has in mind. Marie Holmes is a Powerball jackpot winner, but she's not going to be livin' it up and getting interviewed by Robin Leach anytime soon. She plans on using her winnings in a much more meaningful way — to change the lives of her kids. "I don't have to worry about the struggle anymore," Holmes told North Carolina's WECT, "and neither do they. "
26-year-old Holmes, who is from the town of Shallotte, North Carolina, came forward on Thursday to claim one of three winning tickets for the $564 million Powerball jackpot. She told WECT that when she realized that her ticket matched the winning numbers drawn on Wednesday night, she screamed so loud she scared her kids.
I thought I was going to have a heart attack when I saw the ticket and checked it.
The jackpot It's a gargantuan amount of money; it's life-changing money, especially for a mother of four who had to quit her jobs at Walmart and McDonald's to stay home and care for her kids, one of whom has cerebral palsy. Despite this, Holmes wants to make sure her kids understand one important lesson in all of this. She told WECT:
Everything is all for [my kids]. All the struggle I ever went through — it was all for them. I just want them to understand that money doesn't change you.
But it can certainly help. Holmes plans to buy a new house once she decides where they should live and set up college funds for her son and three daughters, who have always been her number-one priority in life.
I'm thankful that I can bless my kids with something I didn't have.... I've been struggling since I had [my kids], but I wouldn't trade nothing because they're a blessing.
But before all of that, Holmes wants to give back to another important influence in her life.
First I'm going to pay my tithes because I wouldn't have any of it if it wasn't for God.
When asked how she's processing this news, Holmes said that it hadn't really hit her yet, but that she was certainly ready.
I'm ready to embrace the change.... I'm very grateful for what's about to happen to my family.
Before she and her family can enjoy their good fortune, Holmes plans on going to Raleigh to speak with a financial advisor and lawyer before turning in her ticket for the final payout, which amount to $188 million paid out over 30 years or $127 million in one lump sum.
With that much money, Holmes completely deserves to purchase something special for herself. When asked about that one special luxury that Holmes would indulge in, it's clear that that's the last thing on her mind.
It'll hit me soon.
Images: Getty Images (1), WECT