Could 'Vanderpump' Season 4 Get Going This Summer?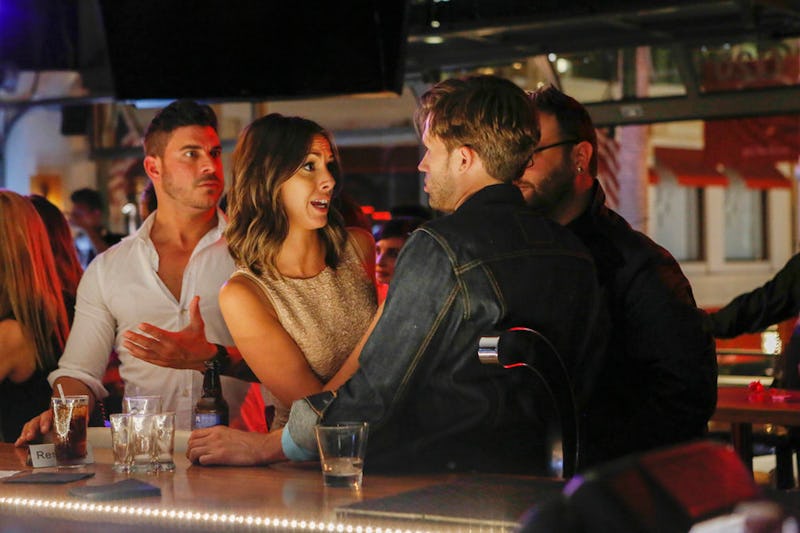 As the third season draws nearer and nearer to a close, one can't help but look to the future and wonder when Vanderpump Rules Season 4 will start filming so we can get this crazy ball rolling again. Granted, I suppose we should actually wait until Vanderpump is renewed for Season 4 by Bravo, but let's be honest here: Given the show's strong ratings this year, there's no way there won't be even more delicious drama to come. (Trust me, Bravo, you don't want to mess with my Monday night TV regime.) And while I have yet to find an actual filming start date, I put on my best looking detective hat and looked back on previous seasons to get a rough idea of when production will most likely begin. (Sherlock, eat your heart out.)
From what I deduced, Vanderpump Rules Season 3 began filming on or around May 6, based on Scheana Marie's very telling Instagram photo, which showed her holding up three fingers along with the caption "And it begins.... #pumprules season 3!" So if Season 4 follows down a similar path, fans will only have to wait roughly two months until the gang is back in business. Of course, that still leaves an insane amount of time between then and when the episodes will actually air, but at least at that point we could (hopefully) get a few juicy teasers from Instagram or Twitter as the summer progresses.
But just in case that alone isn't enough to ease your Vanderpump withdrawal, here are a few surefire ways to help pass the time:
Develop a New Obsession
Whether it's The Bachelorette or Big Brother, there's no limit to the amount of amazing reality shows that debut throughout the summer. And what better way to cure one obsession than by latching onto another one, right?
Engage In Some Light Reading
Though I'm more of a Stephen King fan myself, those who need to seriously quench their Vanderpump thirst could pick up a copy of Lisa Vanderpump's book Simply Divine: A Guide to Easy, Elegant, and Affordable Entertaining. It won't be quite as good as your usual helping of Vander-drama, but it's definitely the next best thing.
Work On That Tan
Because there's no better way to forget your troubles than by soaking up some sun on the beach. These are just facts, people.
Start Drinking… A Lot
Bottoms up, y'all!
Images: Vivian Zink/Bravo; Giphy (4)