Jade Roper's Makeup Line Is For a Good Cause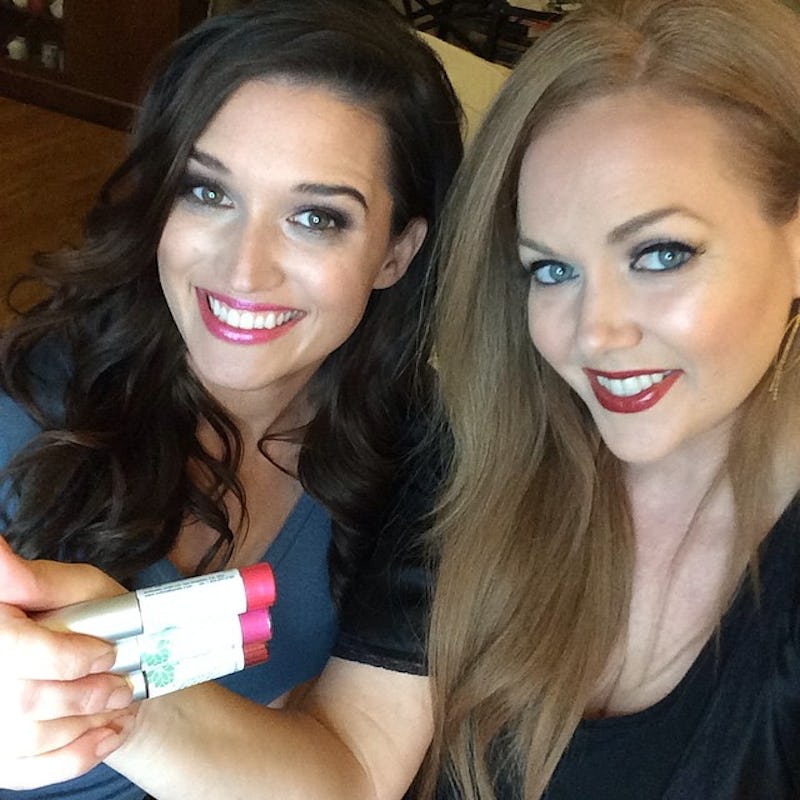 Over the past (approximately) million years that The Bachelor franchise has been a thing, a lot of businesses and products have been started by Bachelor Nation stars. Some companies started by Bachelor alum are better than others — I actually don't hate Michelle Money's line of Bachelor t-shirts, for one. And as far as Chris Soules' season contestant Jade Roper's makeup line Naturally Jade is concerned, the product seems pretty cool. Jade, who is thus far known as shy, sweet, and a woman who generally tends to stay far away from drama (save her scandalous-by-Bachelor-standards Playboy past), has recently launched a cosmetic company called Naturally Jade, and although she only offers lip glosses in three shades so far, I kind of love the concept behind them. One dollar from every sale is donated to helping women with cancer, so not only are you supporting Jade, but you're supporting a good cause too. Naturally, my first question is: where can I line up to buy Jade's makeup products?
Her stuff's not in stores — at least, not yet. Right now, Jade's lip glosses are only being sold on her website for $17.99 each, and they come in three shades: Sunrise, Cherry Red, and Pink Wisteria. They're made only from natural ingredients, or what the site describes as "pure, natural therapeutic botanicals and high quality exotic oils known for ages to nourish and pamper skin."
Jade was pretty smart to wait to launch her company until The Bachelor was well under way, and it's obvious that it's something she's passionate about — something else she addresses on her site on the page dedicated to her mission statement:
What would you do for a living if you could follow your passions? I started Naturally Jade by envisioning my passions together and bringing them to life in a make up brand. Both our company's foundation and our mission have been built upon these passions: embodying healthy and natural living, challenging the status quo, and making the world a more beautiful place.
Basically, I now want Jade to take her products to Shark Tank, just to see what the sharks would say — not that that would ever happen, of course. It's only been a few weeks since her makeup has been for sale, and I'm not sure if she has enough Bachelor street cred just yet to get people to buy her lip gloss for the sole reason that she was on the show. As someone who's super into makeup to the point of being somewhat of a brand snob, $17.99 is not generally what I'd pay for lip gloss, even if it is all natural. But the packaging is pretty, and Jade is someone I want to see succeed, on The Bachelor and off.
Fingers crossed that this whole venture works out for her!
Images: jadelizroper/Instagram; NaturallyJade.com