13 of The Best 'Saturday Night Live' Ad Parodies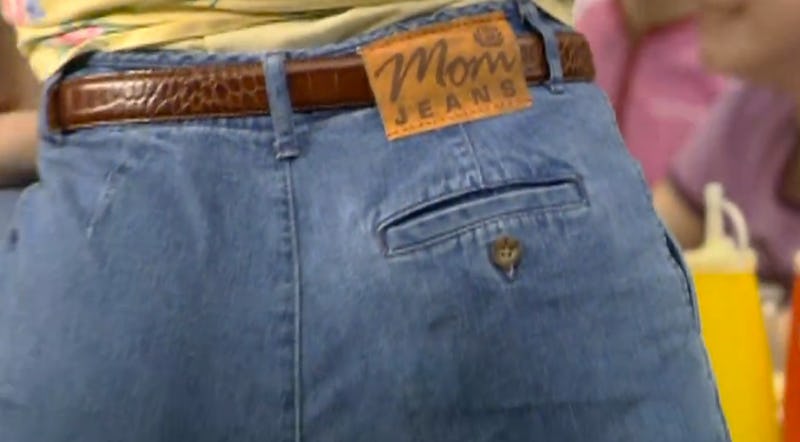 There's Don Draper and his Mad Men, and then there are the Saturday Night Live writers that create the infamous SNL spoof ads. As the show gears up for their outrageous and sure to be incredible SNL 40 event, we have to pay homage to one of the best parts of the show: the fake advertisements that are often too real and make us think about all the crap we buy. Weekend Update and the Digital Shorts are gems of the show, but nothing has stood the test of time like SNL's wealth of infomercial, clothing, household cleaners and feminine hygiene product spoofs.
I grew up in an SNL household, and I still remember the Mom Jeans commercial with Tina Fey like it was yesterday. So imagine my surprise when I looked up the ad and found it aired in 2003. It's no telling whether or not the star-studded, comedy dream event that has a three-hour time slot will showcase some new spoof ads, but I'd bet that the enormous guest list has a few tricks up their sleeve to peddle new products or bring back old ones. SNL ads are no joke: Adam Tucker from Ogilvy & Mather Advertising New York said "Secretly, we all covet the opportunity to create work that SNL will spoof." Here are 13 of the best faux-mercials from SNL's 40 seasons, in no particular order.
Annuale — 2008
It was always a treat to see head writer Tina Fey pop up in a sketch or a fake ad, and this 2008 sketch for a birth control pill called "Annuale" is sheer gold. "Once a year, period," the tagline boasts. It plays perfectly on the tropes of horrible birth control and feminine hygiene product commercials — Remember "Talk to your doctor about Yaz?." Apparently having your period turns you into a raging she-devil, so you better get a pill that only brings your crimson curse once a year.
Compulsion — 1987
Set in the surreal, melodramatic world of a cologne commercial spoof of Calvin Klein's "Obsession," Calvin KLEEN's "Compulsion" is for a distressed, OCD woman (the late, great Jan Hooks) who can never enjoy her own party because she's too busy scrubbing wine stains and vacuuming crumbs off the ground.
Colon Blow — 1987
It's an ad that makes fun of fiber breakfast cereals AND it's one long poop joke. Spectacular.
Bad Idea Jeans — 1990
Chevy Chase and his buddies are shooting some b-ball at a public park, all wearing rugged denim Bad Idea jeans while talking over their latest horrible ideas. "Now that i have kids, I feel a lot better having a gun in the house."
Mom Jeans — 2003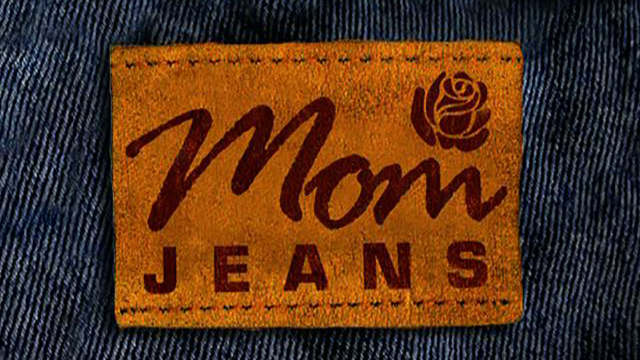 First of all, this spoof's got the dream team of female castmembers: Amy Poehler, Tina Fey, Rachel Dratch and Maya Rudolph star as four energetic moms that love their new, comfortable Mom Jeans. "Get her something that says, 'I'm not a woman anymore, I'm a Mom!'" Great outfits, and more importantly a great reminder that the media desexualizes women as soon as they pop babies out.
Excedrin for Racial Tension Headaches — 2009
Queen Latifah introduces Excedrin for Racial Tension Headaches for those subtly and not so subtly racist interactions in the workplace, from being confused with the one other black woman in the office to having to answer questions from her interns with responses like "Yes, black people use shampoo, "No, I don't know any good reggae clubs around here," and "No, I can't tell you where to buy weed." The tagline is the real star: "Excedrin for Racial Tension Headaches: taking me from 'Oh no you didn't' to 'I wish a motherf**ker would.'"
Taco Town — 2005
We live in the age of the KFC Double Down and the Taco Bell Doritos Locos Tacos, so the freakiest part of this ad for Taco Town, empire of gluttony, is that it's a little too close to home. Taco Town's got a new item on the menu: a taco wrapped in a deep-dish pizza wrapped in a pancake and fried in batter. The insane part of my brain's first reaction was, "I'd probably eat that."
Oops! I Crapped My Pants — 1998
Getting older is tough, and incontinence is especially difficult. Luckily Grandpa makes things easier for Grandma by introducing her to "Oops! I Crapped My Pants," the undergarments for the elderly. Of course, there's a demo: "Imagine this pitcher of iced tea is a gallon of your feces," Gramps says as he pours it into the diaper. Grandma is quite impressed.
Shimmer Floor Wax And Dessert Topping — 1976
Convenience is the name of the game for Shimmer, a product that can be used both to shine up your floors and spruce up your butterscotch pudding. Who has the time and money to buy two different products? Shimmer is multipurpose, non-yellowing, and delicious.
H&L Brock — 1976
A great commercial from SNL's first season, tax man Lowell Brock provides seventeen reasons why people should choose them over H&R Block to do their taxes. He makes a good case: their firm, for example, has close ties to the underworld. And if you need a cheap stereo, you can also buy one at H&L. It's a one stop-shop.
Bass-O-Matic — 1976
It's a classic informercial: sleazy, shouting host and a product that's completely unnecessary and inane, but for some reason you still want it. The item: a Bass-O-Matic, a blender that allows you to skip all the work of gutting, scaling and cleaning fish by just being able to drop the whole thing in.
Jim Carrey for Lincoln — 2014
One of the strangest byproducts of the McConaissance is Matthew McConaughey's Lincoln Motor Company commercials, which prove that his True Detective character Rust Cohle is just Matt himself when he's stoned and feeling contemplative. Carrey drives the Lincoln to some somber music, and ponders life's important questions: "Why am I here? Who am I? When I'm done rolling up this booger, should I eat it or throw it out the window?" The Southern drawl is so on point.
Baby Spanx — 2011
Tired of hearing about your fat baby?
Image: Youtube