Check Out This Deleted 'Mockingjay' Scene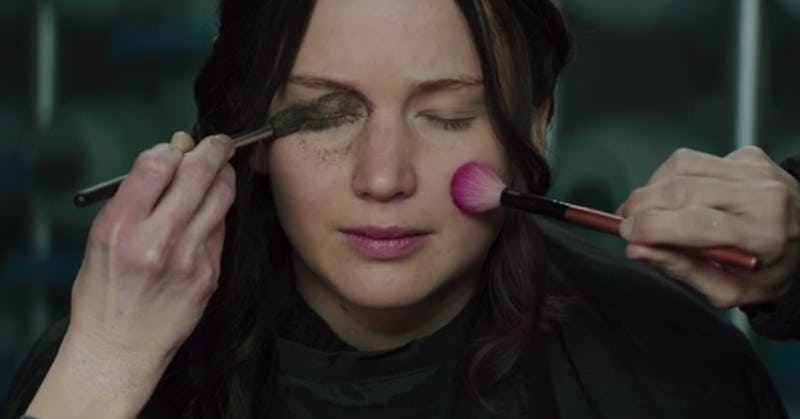 The marketing team behind the Hunger Games series is toying with us again. Ramping up for the release of The Hunger Games: Mockingjay, Part 1 last year they role-played the Capitol's online presence and then role-played hackers breaking into that presence. Now, leading into the release of Mockingjay, Part 1 on Digital HD, they're at it again, planting portraits of major characters in the page source codes of various websites along with instructions for how to unlock a deleted scene from the film. So what's the scene they're basing all this hullaballoo around? One shows a sweet moment between Effie and Katniss, and another shows an interaction between Peeta and President Snow.
And I really wish both of them had actually made the cut for the movie.
Last time around they released a scene that had Katniss and Haymitch confronting each other about the anger they'd been harboring in their relationship in the aftermath of the events of Catching Fire. This time around we've got one chilling and one sweet — one conversation between friends and one between a dictator and the teenager he's holding captive. And both are great.
Mockingjay, Part 1 comes out on digital platforms Feb. 17 and on Blu-ray and DVD on March 6. Mockingjay, Part 2 hits theaters Nov. 20. The first trailer is rumored to debut in front of the Blake Lively vehicle Age Of Adeline on April 24.
Here's that scene between Katniss and Haymitch:
And the newly-released scene between Katniss and Effie:
And the new one between Snow and Peeta:
Image: Lionsgate