Get To Know Michael Keaton's Son, Sean Douglas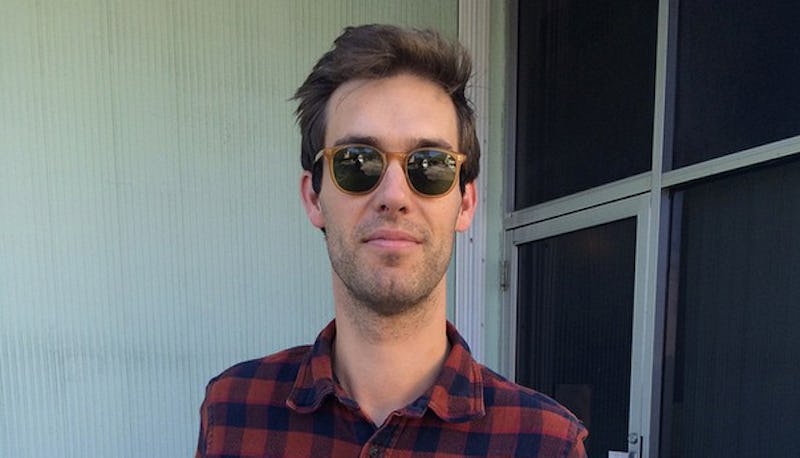 If you're an awards show lover, then I'm sure you've been following all of the major ceremonies and all the actors and actresses who've been nominated for their talents, including Birdman 's Michael Keaton. And if you've been following Keaton as much as I have, then I'm sure you've been paying attention to Keaton's son, Sean Douglas. Ever since they walked the red carpet together, and ever since Keaton gave that heartfelt speech at the Golden Globes that produced so many tears, people just can't get enough of Douglas.
There's no doubt that Douglas is a looker and that people can't stop staring at him, but there is so much more to him than his physical appearance. He's a very talented and intelligent individual who is making his way in the entertainment industry. I guess you could say he's following in his father's footsteps, but he has taken a different route and strayed from acting. I have a feeling Keaton couldn't care less and is super proud of his son for becoming a success and making a name for himself.
With that said, what better way to feed into the Sean Douglas frenzy than by getting to know him even better? Here are some fun facts to help you get better acquainted with Keaton's son.
He's A Lover Of Music
Like his father, Douglas is talented. He is a songwriter and a producer. Yes, you know a lot of his work. From Jason Derulo's "Talk Dirty" and "Wiggle" to Demi Lovato's "Heart Attack," Douglas has had a helping hand in many music hits. He's even worked with Madonna, David Guetta, and Nick Jonas. Yeah, you could say he's skilled.
He's Taken... Sorry, Ladies
Douglas married Rachel Bartov on Aug. 30, 2014. As you can see in this video, Douglas wrote and performed a song for his wife. Yeah, he's super sweet.
He's An Animal Lover
Based on several of his Instagram posts, Douglas loves animals. From cats to dogs to horses to going on an African safari, he can't seem to get enough of the adorable creatures.
He's Best Friends With His Dad
I think this one is pretty much a given, especially after Keaton's speech at the Golden Globes, where he referred to his son as his "best friend." If you've yet to watch it or are watching it again, get the tissues ready!
Here's hoping for even more adorable moments between Keaton and Douglas at the Oscars!
Image: SeanDouglas/Instagram