Which TV Characters Would Make Good Presidents?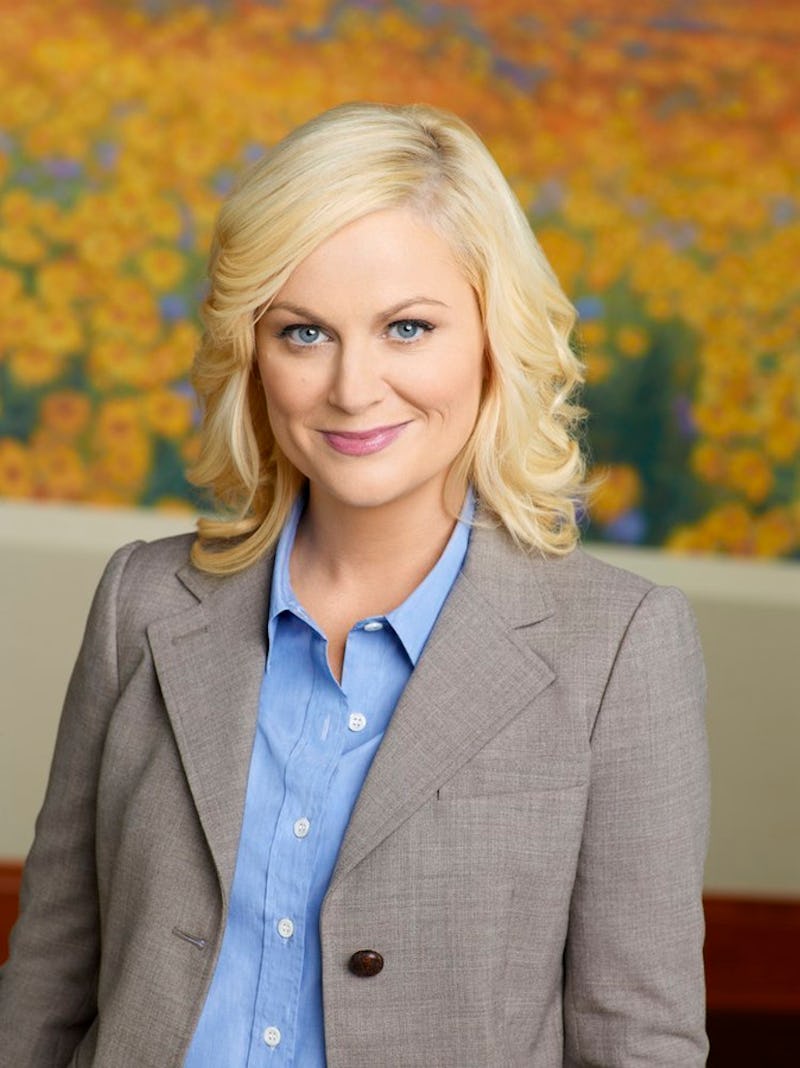 Happy Presidents Day! Some of you might be celebrating today, because, well it's the day that honors those who once ran our country and George Washington's birthday. Others might be rejoicing in the fact that they have a day off work or school, while others are taking advantage of those Presidents Day sales. Whatever the case, I'm choosing to honor the day by taking a look at TV characters who would make great presidents, because why not? It's a great way to get in the spirit of today. Right?
Now, to be clear, I'm not focusing solely on characters from the small screen. I'm incorporating fictional TV presidents and other characters who deserve the prestigious title and honor of running an entire country. Also, not only are these characters intelligent, but they are also inspiring. Plus, some might even be conniving, willing to blackmail, have no problem making tough calls, and will do whatever it takes to get a job done — even if that means murder (obviously, I do not condone this, nor do I think that makes a ruler of a country, but just stick with me).
With that said, here are seven TV characters who would make good presidents.
Leslie Knope
For Parks and Recreation and fans, this is a given. Of course, Leslie Knope would make a great president. Not only would a female (yay!) run the country, but if anyone can do it it's Leslie. She's passionate, loves politics, and wants to make a better world. Plus, it's her dream, so, yeah, let's make that happen.
Frank Underwood
So, here's where that murderous quality comes into play. As House of Cards fans know, Frank Underwood will kill to get his way. Now, that does not make for a good president, but Frank is super smart, loves his job, and will make tough calls without even blinking.
Elizabeth McCord
As a former CIA analyst and now current Secretary of State, Madam Secretary's Elizabeth McCord knows the political world inside and out. She's no stranger to managing foreign affairs, in addition to working with the POTUS. So, I think it's safe to say a spot for president is on her resume.
David Palmer
24's David Palmer was already once president, so, clearly, he'd be up for the job. In addition to being familiar with it what it takes to run the United States of America, David would have one loyal asset in Jack Bauer to help protect the country. That's a win, win, if I do say so myself.
Clarke Griffin
Anyone out there absolutely love The 100? Yeah, me too. What makes that show 100 percent fantastic is how many women are leaders and not followers. Enter Clarke Griffin. Ever since landing on Earth, Clarke's stepped up as a leader and a fighter to protect her people. She's willing to spill blood (kind of like Underwood, but not as evil), give inspiring speeches, and stand up to anyone and everyone, including her own mother.
Josiah "Jed" Bartlet
I think this is another given, especially for those who watched Josiah "Jed" Barlet on The West Wing. In addition to having a way with words, Barlet was very popular, won a second term as president, and held over 30 years in politics. If any TV character could become president, it's Jed.
Olivia Pope
Last, but definitely not least, we have Olivia Pope from Scandal. I think we can all agree that Fitz makes one terrible president, and that Olivia has made a majority of the decisions for her on-again, off-again lover. Not only is Olivia uh-mazing, but she has a long list of handy contacts, knows how politics works, can coverup any situation, and seeing as she helped Fitz win the presidency (even if did involve cheating), Olivia would totally dominate as our country's leader.
Images: Mitchell Haaseth/NBC; Giphy (5); sarahrafferty, somewhereornot/Tumblr