What Did Donald Trump Call Keshia Knight Pulliam?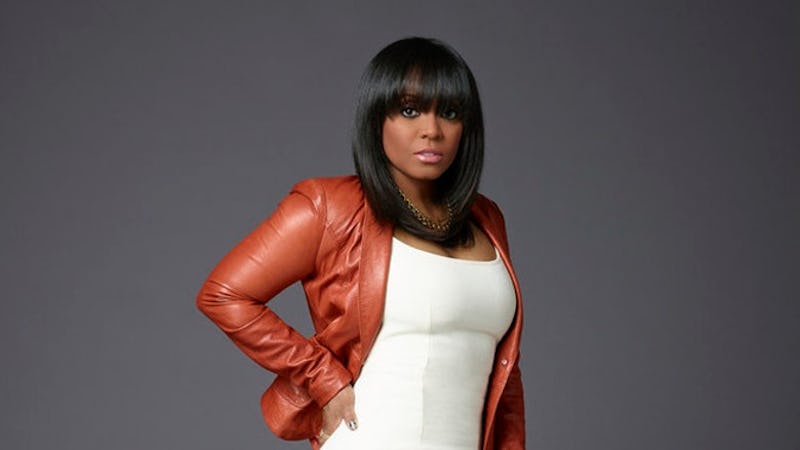 I think we have another Adele Dazeem on our hands. If you tuned into Monday's Celebrity Apprentice Season 14 finale, then you definitely heard Donald Trump mispronounce Keshia Knight Pulliam's name. Yep, he totally pulled a John Travolta. It wasn't just a small flub. It was a major one and 100 percent noticeable. During the live broadcast, the former contestants were brought out. Per usual, Trump introduced the fired celebrities, and when saying Pulliam's name, well, yeah, it wasn't so pretty. I think it went something like this: "Ka-eesha Knigh Paloo-haha."
You can listen to the flub below for yourself, which is totally worth it. Obviously, Trump didn't do it on purpose. It kind of sounds like he got tongue-tied and he just kind of spit the words out, because he had other celebs to announce. Pulliam laughed it off and just kept on walking like nothing happened.
Later on in the episode, Trump brought it to everyone's attention that he didn't say her name correctly. He asked Pulliam to give him a lesson, which she did. At least Trump was able to recognize his mistake, right? In the end, Trump told Pulliam she had a "beautiful name."
Clearly, it was a night of calling people by the wrong names, because even Geraldo Rivera introduced Ian Ziering during Rivera's final presentation by the wrong name. In the end, everyone was able to pass the name flubs off as nothing major.
With that said, Trump flubbing Pulliam's name is absolutely worth watching and will definitely be talked about. As you can see below, here's what a few Twitter users are saying about the flub.
Image: Patrick Randak/NBC